NEVER ENDING DUNGEON
Never Ending Dungeon (NED) is a next-gen software tool tailored for discerning game masters seeking to revolutionize their tabletop role-playing experiences. Built on the foundation of innovative artificial intelligence, NED is the epitome of next-generation technology that seamlessly generates a cornucopia of unparalleled storylines, compelling characters, and enthralling settings, all with fitting maps.
What sets NED apart is its prolific capabilities - it presents game masters with an inexhaustible array of options, facilitating an infinite scope for creativity. In a domain where uniqueness is invaluable, NED is your catalyst in transcending the boundaries of imagination.
ABOUT US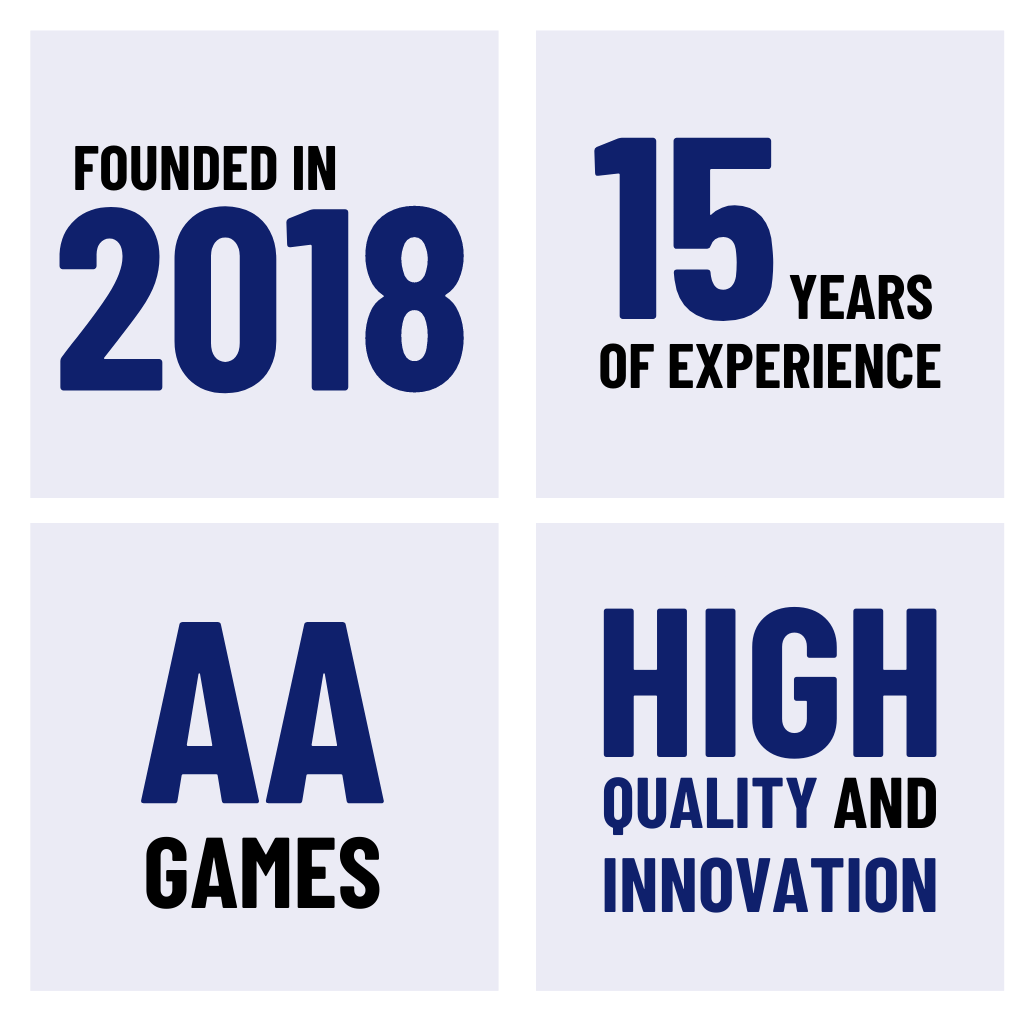 BeardedBrothers.Games S.A. is a Polish game development company founded in 2018 by two brothers with over 15 years of experience in the industry. The company specialised in developing games in the AA segment with high quality and innovation. BeardedBrothers.Games S.A. intends to distinguish itself from the competition through the following characteristics:

INNOVATION
The company focuses on research and development to incorporate new technologies and ideas into its games to create unique products in the market.

HIGH-QUALITY GAMES
Through continuous improvement of production processes and cooperation with experienced developers, the company ensures the high quality of its games.

BROAD CUSTOMER BASE
BeardedBrothers.Games S.A. creates games that appeal to a wide audience, both hardcore gamers and those who prefer lighter forms of entertainment.
THIS IS HOW WE ROLL
With the support of over 6,500 enthusiastic backers, we have demonstrated that there is a strong demand for AI-powered tabletop role-playing game (TTRPG) content. We are thrilled to be taking TTRPG sessions to the next level with NED.


In addition to the support from our backers, we have also received a generous R&D grant from the European Union worth $1,000,000. This grant will help us to continue our work in pushing the boundaries of TTRPG technology, allowing us to further develop and improve NED's AI-powered tools and features.
Overall, the response to Never Ending Dungeon has been nothing short of incredible, and we are excited to continue leading the way in the development of AI-powered TTRPG content.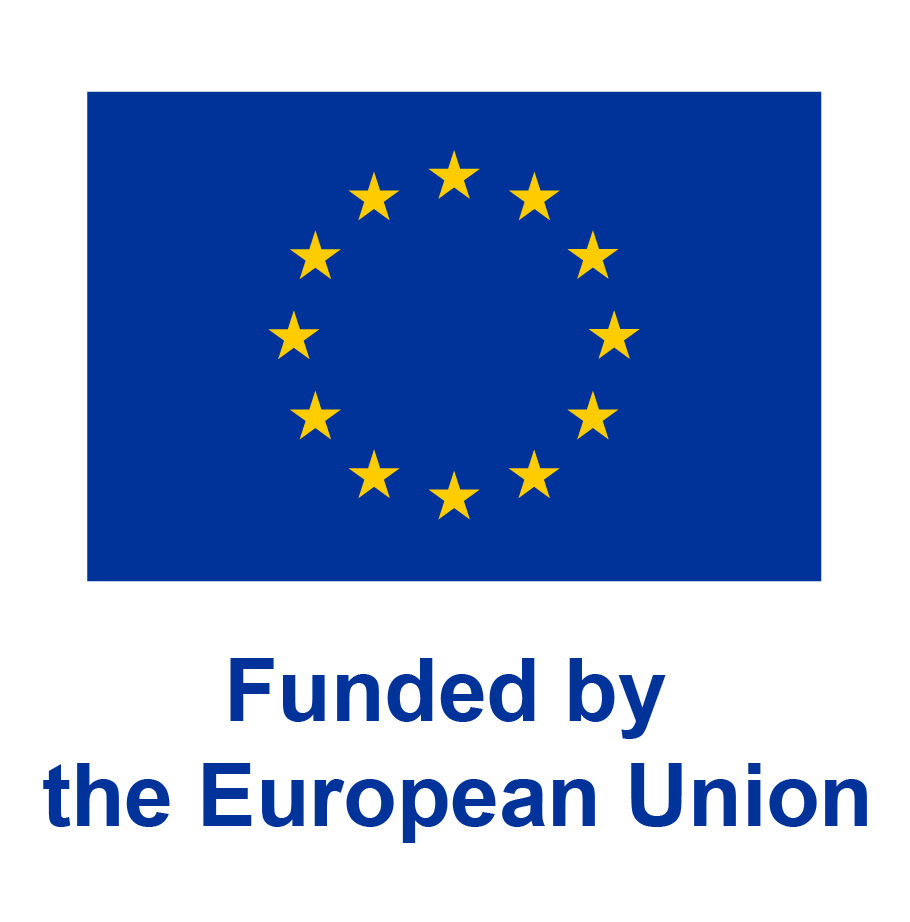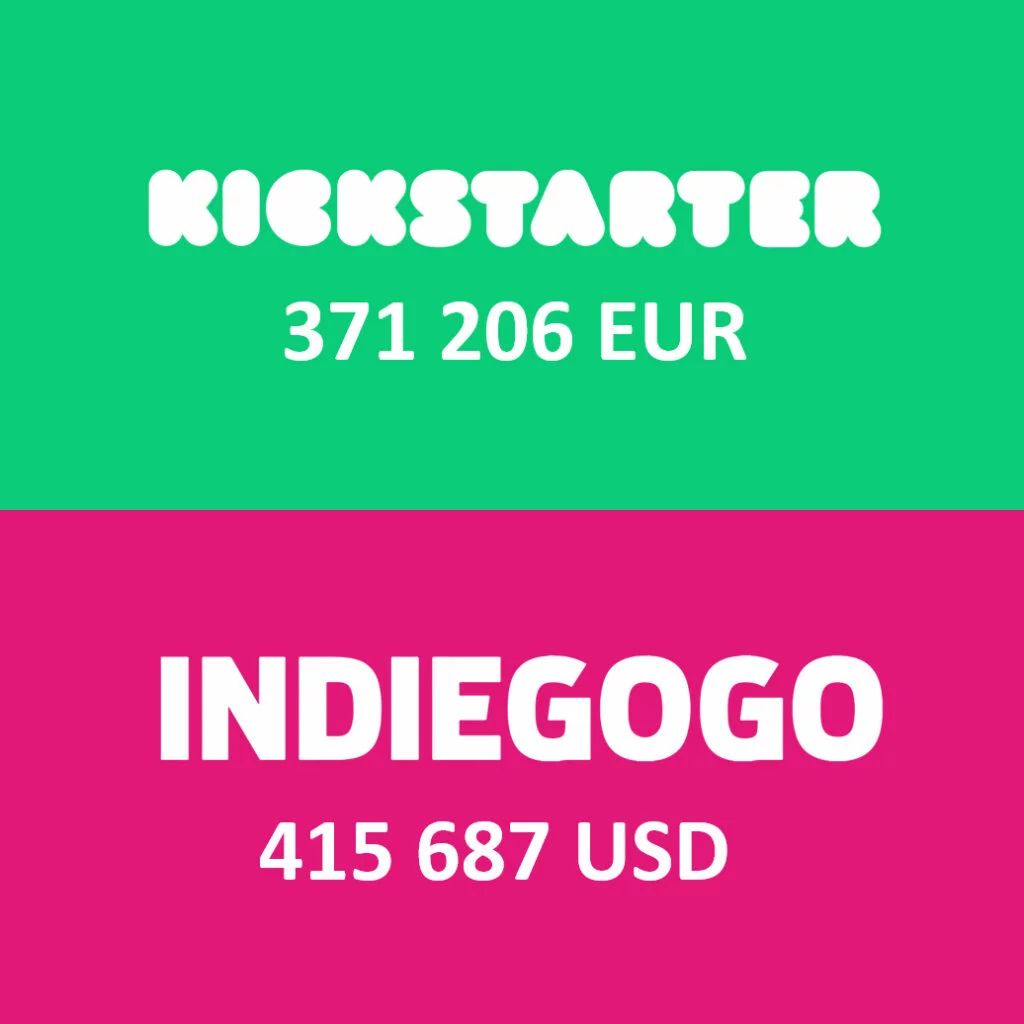 WHAT MAKES NED SPECIAL?

Never Ending Dungeon holds the distinction of being the first product within the board game domain to harness the power of artificial intelligence for both story and map generation. This combination is an unprecedented leap in innovation, putting NED at the forefront of technological advancement in the industry.

GET STARTED QUICKLY WITH JUST A FEW CLICKS, INSTEAD OF SPENDING HOURS ON PREPARATION
NED's intuitive and user-friendly interface makes it easy for game masters to get started quickly with just a few clicks, rather than spending hours on preparation. The software includes a variety of pre-generated maps, content, NPCs, enemies, traps, and monsters, which can be easily customized to fit the needs of the adventure and the players.
Additionally, NED's artificial intelligence algorithms can generate a virtually endless supply of unique and unpredictable storylines and settings, providing game masters with an unparalleled level of creative freedom.

CREATE COMPLETE ADVENTURES WITH MAPS, CONTENT, NPCS, ENEMIES, TRAPS, AND MONSTERS

With NED, game masters can create complete adventures with ease, without having to spend hours on planning and preparation. The software includes a variety of tools and features that allow for the creation of intricate and exciting game worlds, including customizable maps, detailed content, diverse non-playable characters (NPCs), challenging enemies, devious traps, and monstrous creatures.


PLAYER AVATARS CREATED AUTOMATICALLY BY NED'S AI
NED allows game masters to create avatars for their players' characters in the form of 2D models using the built-in AI. The process begins by selecting the desired race, gender, and class for the character, which will inform the AI's modeling process.

The AI's modeling process takes into account a variety of factors, including the character's backstory, personality, and abilities, resulting in a highly personalized and unique avatar for each player.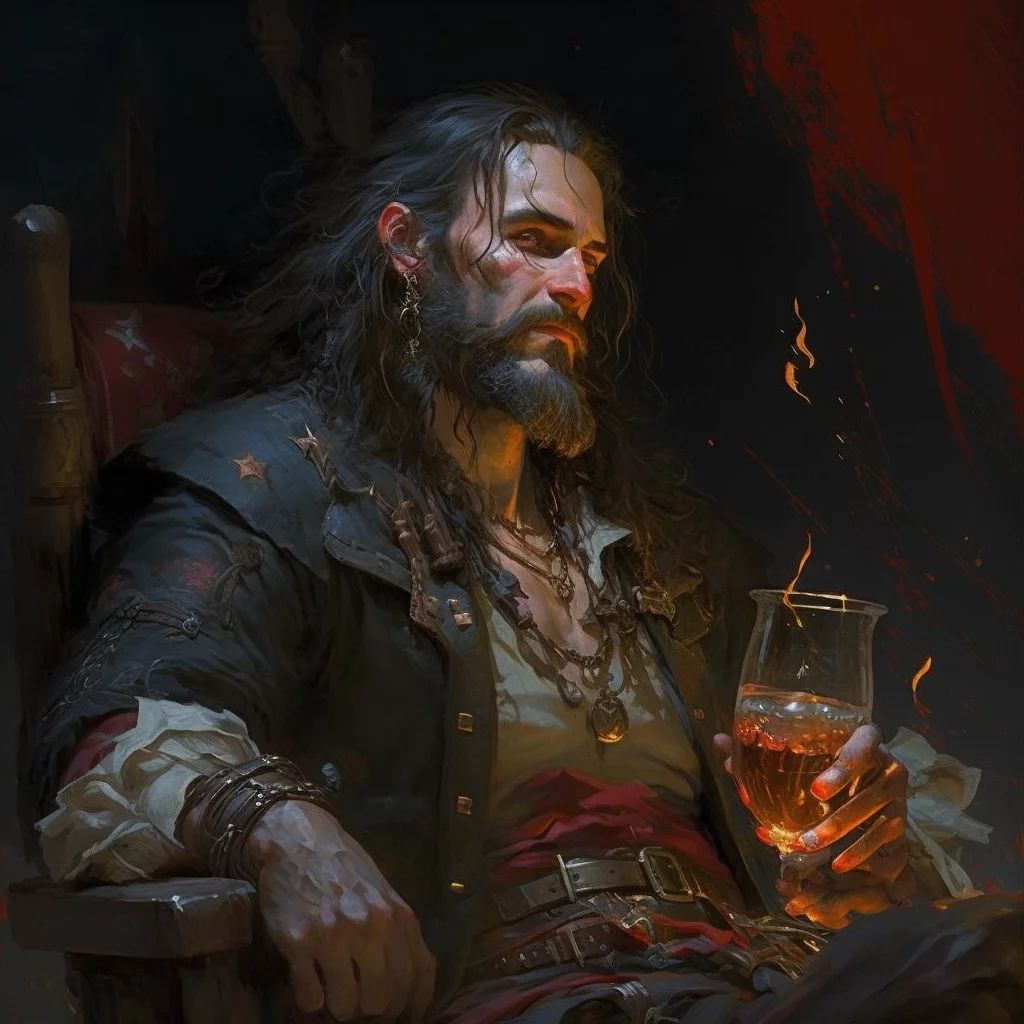 RUN ADVENTURES USING THE BUILT-IN VIRTUAL TABLETOP (VTT) OR PLAY THEM LIVE IN PRINT OR ON AN ADDITIONAL SCREEN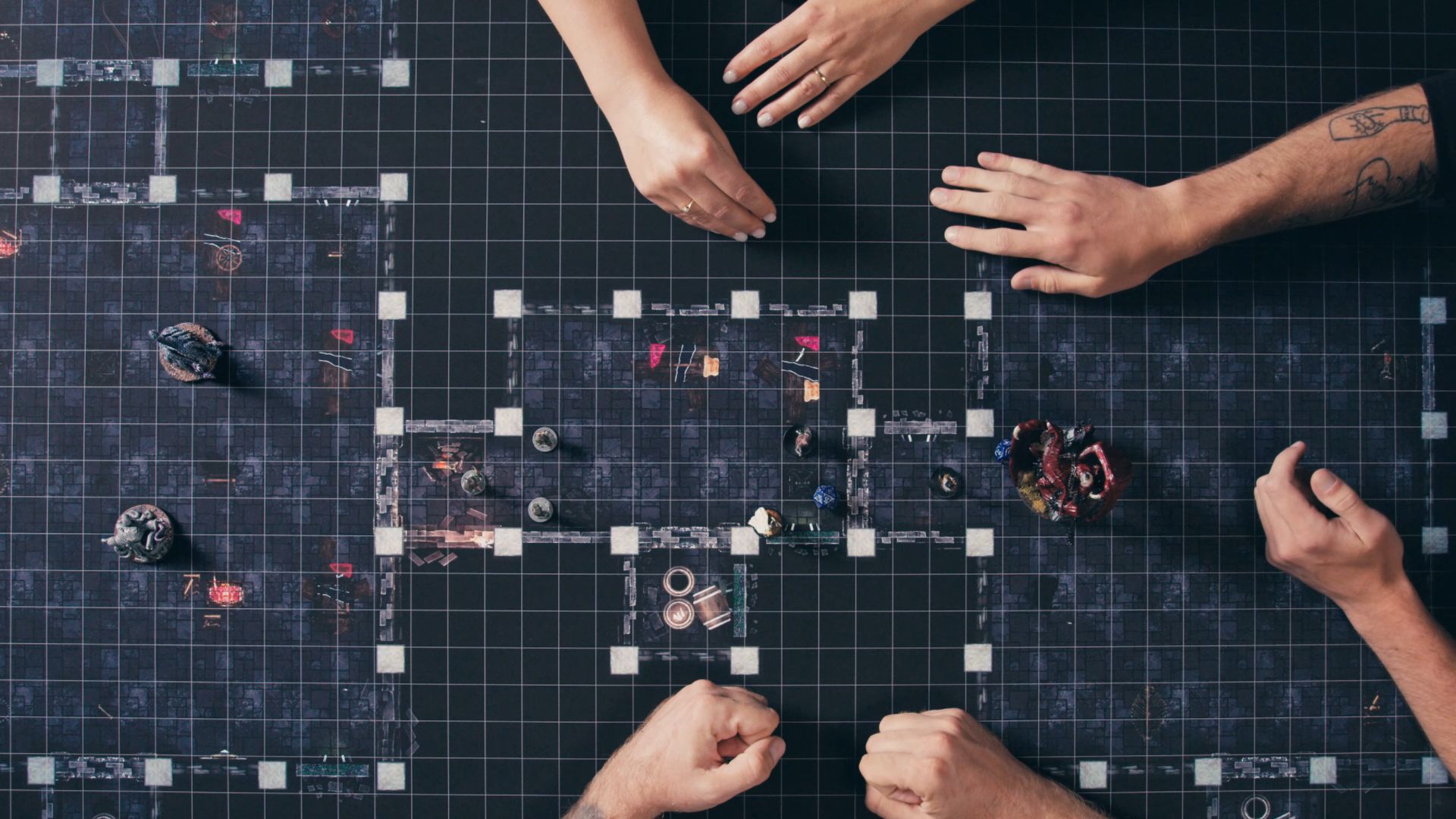 NED offers multiple ways to run adventures, providing game masters with maximum flexibility. The built-in virtual tabletop (VTT) allows for seamless online play, with all the essential features needed to run a successful game.

Alternatively, game masters can choose to play the adventure live in print or on an additional screen, providing a more traditional and tactile experience. With NED, game masters can choose the method that works best for them and their players, without sacrificing any of the immersive and engaging features that the software provides.
NED IS THE FIRST STEP IN CREATING A VIRTUAL DUNGEON MASTER
NED represents a major step forward in the evolution of tabletop role-playing games, offering game masters the tools and features needed to create immersive and engaging adventures like never before. With NED's AI-powered algorithms, game masters can quickly and easily generate unique and unpredictable storylines, characters, and settings, providing players with a truly one-of-a-kind gaming experience
ADVANTAGES
Projects in gaming - one of the fastest growing industries and biggest moneymaker in entertainment
Experienced and versatile team of developers capable of releasing high quality games and other commercial projects
Our product incorporates the most advanced technology, ensuring an optimized and contemporary experience for users.
HUGE GAMEDEV EXPERIENCE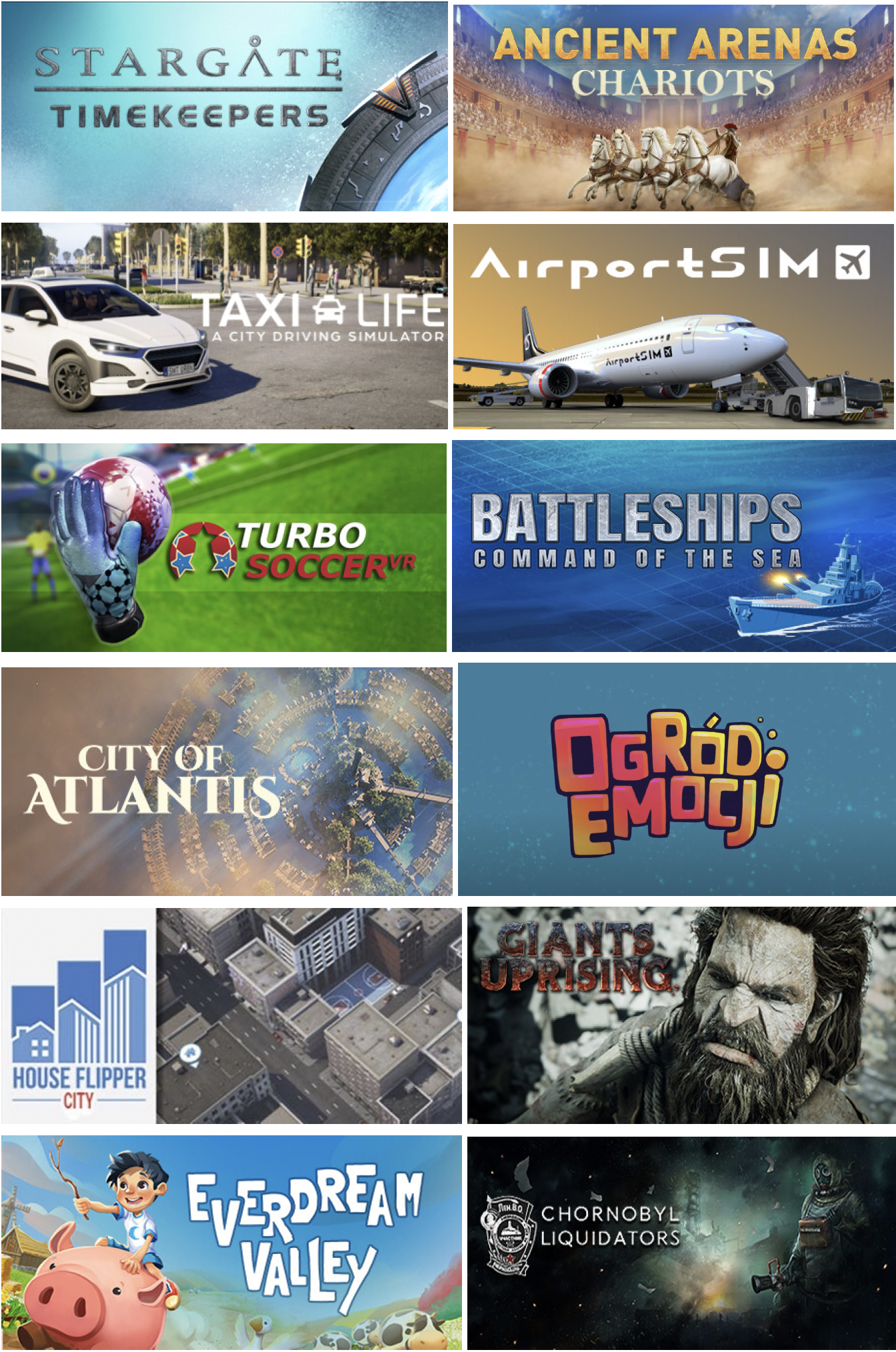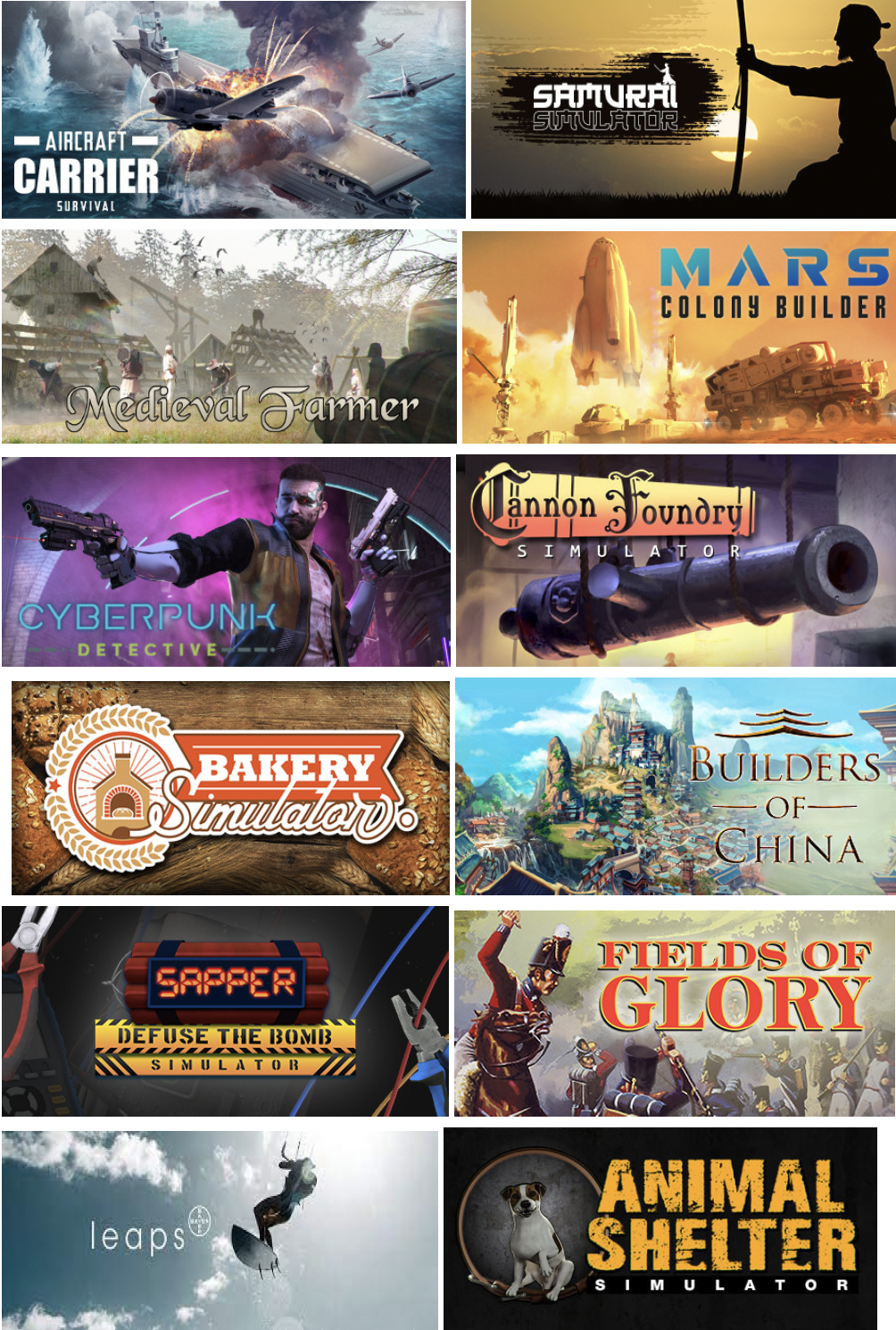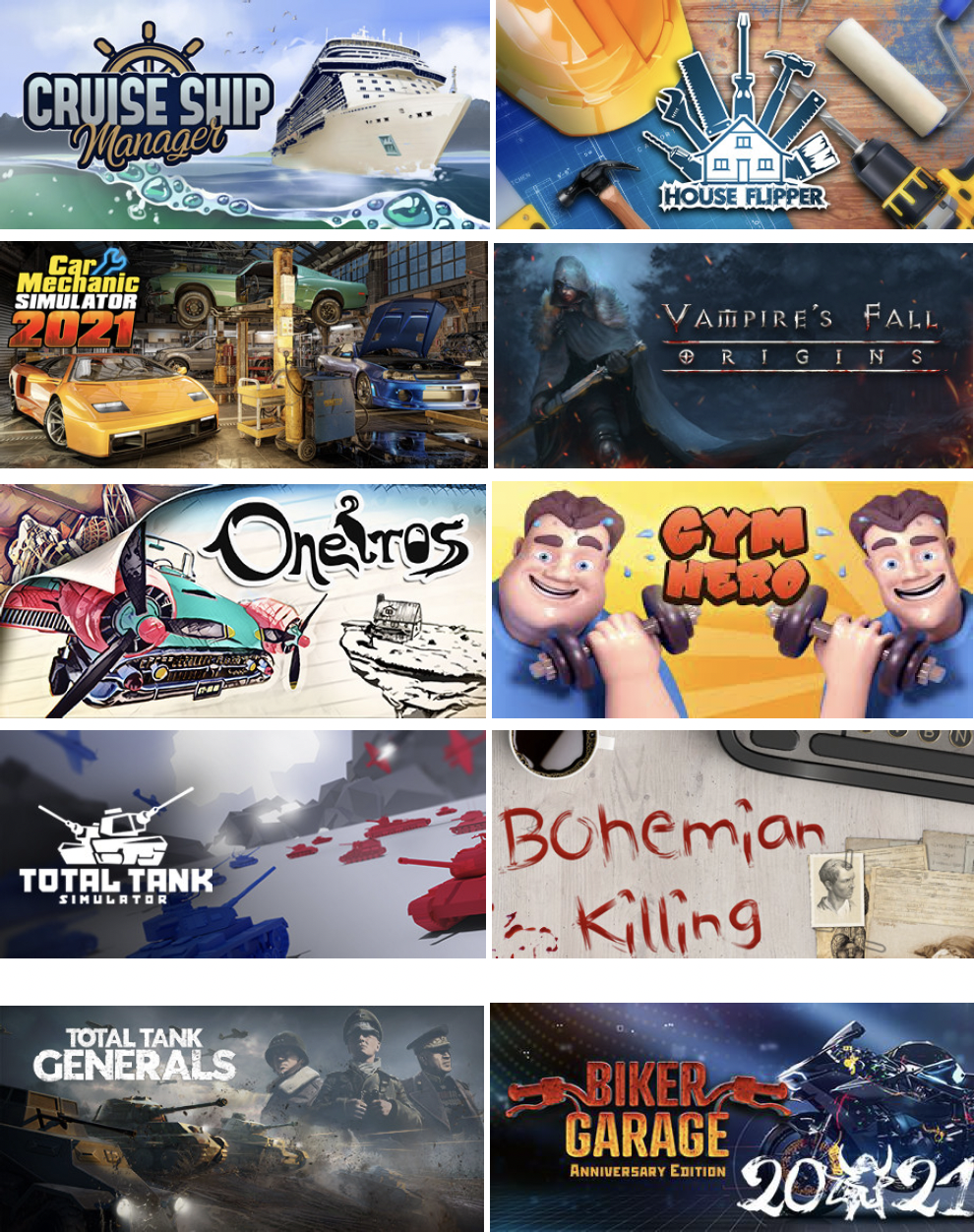 LET THE NUMBERS SPEAK!



The gaming industry is an ever-growing green pasture of opportunity both for investors wishing to partake in the entertainment business of the future and creative individuals seeking to make their ideas into reality. Year after year the gaming industry sees huge increases both in number of players and revenues. According to reports the gaming industry has increased by half a billion players in the past three years. Sources like Newzoo predict that by the end of 2021 gaming market will generate $175.8 billion of revenue and reach a total number of 2.9 Billion players worldwide. Forecasts estimate that by the end of 2023 there will be more than 400 million new gamers joining the market, which will continue to grow in the following years, exceeding $200 billion at the end of 2023. These numbers clearly show that gaming became one of the most promising industries to invest in. It is also one of the safest markets nowadays, because instead of suffering from the world's digitalization, gaming fits in these changes.
The global Tabletop Role-Playing Game (TTRPG)
The global Tabletop Role-Playing Game (TTRPG) market is experiencing a meteoric rise, as highlighted by the latest research study which reveals staggering figures. The market attained an impressive USD 1539.52 million in valuation in 2022, and is poised to almost double by 2028, reaching an expected value of USD 3012.3 million. This signifies an astounding Compound Annual Growth Rate (CAGR) of 11.84% during the forecast period.
One of the driving forces behind this exponential growth is the relative freedom of play that TTRPGs offer. The liberty to craft unique stories and engage in immersive worlds is an irresistible allure for an expanding audience, which is precisely what Never Ending Dungeon capitalizes upon.
NED, with its state-of-the-art artificial intelligence, is perfectly positioned to be the trailblazer in this booming market. By enabling game masters to effortlessly create and control inimitable and immersive storylines, characters, and settings, NED not only taps into the very essence of what makes TTRPGs appealing but also amplifies it.
TOKENOMICS

We present comprehensive financial insights for those with a vested interest in endorsing the Tokenization of the Never Ending Dungeon. Below, you shall discover essential particulars regarding the NED token, along with meticulous computations for the annual launch of our cutting-edge gaming opus. Additionally, within this dossier, you will gain access to intricate breakdowns detailing the deployment of amassed capital, along with meticulously crafted financial forecasts delineating our trajectory.
NED Token details
| | |
| --- | --- |
| Number of tokens on sale | 75 000 000 NED |
| Tokens that are not sold will be | Burned |
| Utility of tokens | subscription with 30% discount |
| Never Ending Dungeon NED Tokens holding | NONE |
| Airdrop pool | 5% |
| Basic account price | 0.1 USDT |
| Percentage of revenue | up to 40,11% |
| The period of token repurchase | 8 years |
| Beginning of the repurchase | Q4 2024 |
| Frequency of repurchase | Quarterly |

The aggregated resources shall predominantly find allocation in the realms of development, marketing endeavors, external collaborations, and sundry expenditures intertwined with the genesis of digital diversions. Furthermore, a portion of the amassed resources shall be dedicated to the acquisition of NED tokens from the exchange, followed by their subsequent annihilation, coupled with a remittance towards the utilization of the Tecra Space platform.
The culmination of this endeavor, contingent upon its realization, shall yield forth an avant-garde creation: the Never-Ending Dungeon (NED) application, an innovative gameplay augmentation tool poised to grace the realm of RPG games. At present, the Initiator envisions four avenues for dissemination:

1. Initial offerings through renowned social crowdfunding platforms, Kickstarter and Indiegogo, with future plans to extend this availability to the domain of Spellarena.com - ACHIEVED.

2. Ongoing pre-sales via the tokenization bastion, Tecra Space - CURRENTLY IN PROGRESS.

3. Forthcoming subscription-oriented sales hosted on the eminent Steam platform - ON THE HORIZON.

4. In a subsequent phase, subscription-driven transactions leveraging NED tokens with a 30% concession, accomplished via the Company's web domicile utilizing the Shopify platform to curtail distribution overheads (given Steam's 30% commission) - ON THE HORIZON.

The Applicant posits that within the initial quinquennial span post-project culmination, leveraging a user base accrued through NED promotions, while accounting for prevalent market trajectories and the global expanse, they shall ascend the echelons of sales growth, following a meticulously calculated schema:
Never Ending Dungeon (2024-2031r.)

Year
2024
2025
2026
2027
Subscriptions sales
423 757
628 773
970 015
1 328 836
Total
$3 174 999
$4 711 081
$7 267 837
$10 360 898
Year
2028
2029
2030
2031
Subscriptions sales
1 673 621
2 008 345
2 410 014
2 892 017
Total
$12 539 605
$15 047 526
$18 057 031
$21 668 438
Total value of subscriptions sold*
$92 827 418
Total value of purchased tokens:**
$37 233 077
* Averaged subscription price $7.49

** Repurchase tokens for up to 40,11% of game revenue (hardcap archived)

*** The price that the user will actually pay is estimated by the Applicant at $7.49 USD, of which approximately 56% will constitute net revenue, equivalent to approximately 6.2 USD (the remaining portion will be margins, such as on the Steam platform). The product's offered price by the Applicant to potential consumers will be positioned at the upper middle boundary of acceptability for users due to the specific nature of the gaming market. According to this approach, the foundational element of positioning the product in terms of quality is the price. This means that in building the Company's message about the high quality of the offered product, the price, which reflects the quality, must also be appropriately higher. This is also due to the fact that gaming products are the cheapest form of mass entertainment when considering the amount of playtime they provide, so price is not the most crucial factor in the product selection process. Therefore, gaming industry entities rarely compete solely on price. Competitive prices for the solutions mentioned in the "Competition" section that lack the fundamental functionality envisaged by the Applicant, i.e., the fully prepared adventure generated automatically using AI, are around $7 USD per month, paid by the user. These tools only have rudimentary functionality, such as a single module generating maps

**** The pricing level has been estimated in relation to the market's specificities and forecasted industry trends. At the same time, it should be emphasised that the product will fit into a market niche because, until now, there have been no technological solutions of this kind in the RPG gaming market
Never Ending Dungeon (dedicated revenue %)

Capital raised
$500K
$1M
$2M
$3M
$4M
$5M
$6M
$7.3M
Dedicated revenue %*
2.75%
5.5%
11%
16.5%
22%
27.5%
33%
40,11%
Predicted subscriptions sales value

$2 552 754

$5 105 508

$10 211 016

$15 316 524


$20 422 032


$25 527 540

$30 633 048

$37 233 077
* dedicated 0.055% per $10 000 capital raised.




Current projects
In response to your inquiries we have prepared a list of FAQs
Dariusz Skrzypkowski
CEO
Over the course of his career, he has participated in releasing more than a dozen games, both browser...
Łukasz Skrzypkowski
Co-founder
Over the past 20 years, he has created and run online businesses. He has extensive experience in developing...
Artur Kurasiński
Board Member
For more than two decades, he has been observing technological and social trends, talking about them,...
Jacek Niesterowicz
Director of Research and Development
Dr. Jacek Niesterowicz specializes in machine learning and developing GIS. Jacek earned his Ph.D. at...
Maciej Szczepaniak
Board Advisor
He has been involved in the financial industry for 20 years. He graduated from the University of Banking...
​Maciek Wechterowicz
Head of Production
Maciej holds the position of Head of Production, overseeing the organization and execution of all company...
Marta Denejko
Producer
An experienced producer who excels in team collaboration, effortlessly connecting with individuals at...
Arek Wiśniewski
Lead Programmer
A seasoned lead of programmers in the gaming industry, adept at orchestrating the efforts of the programming...
Agnieszka Zasiewska
Lead Technical Artist
With over six years of experience in the gaming industry, she excels in addressing technical challenges...
Milestones
Here are the major milestones in our company's development
Q3 2021
Q3 2021
Kickstarter Campaign
Triumphantly concluding a prosperous campaign on Kickstarter, a total of 371,206 euros have been raised, thus laying the very bedrock for the project's inception.
Q4 2021
Q4 2021
Indiegogo Campaign
Embarking upon a new phase, the initiative now ventures forth to intensify its promotional endeavors and initiate sales of the software on the Indiegogo platform.
Q4 2022
Q4 2022
Tech Alpha
A Technical Alpha release shall be bestowed upon our esteemed backers, offering them a glimpse into the arcane workings of our creation.
Q1 2024
Q1 2024
Early Access
A commencement of the Early Access phase ushers forth, unveiling the product imbued with key features for discerning users.
Q4 2024
Q4 2024
NED token listing
The NED token shall secure a berth upon the roster of a centralized cryptocurrency exchange, thereby heralding the advent of a secondary marketplace for trading endeavors.
Q4 2024
Q4 2024
Full Release
Expanding the horizons, supplementary themes and modding tools are seamlessly woven into the fabric, facilitating unparalleled customization. The emergence of a 3D character model editor ushers in a new era, empowering creators with the ability to shape their characters in three dimensions. Moreover, a novel facet unfolds as characters birthed within the editor can now be transmuted into tangible reality through the marvel of 3D printing.