We are making a game!
None of us is new to making games - each member of the team already did this a bunch of times in their careers - but starting a new project is always an exhilarating experience! Usually the pre-production phase of a project is the most fun part because this is the time during development when every idea, even the wildest and most unachievable one is welcome. Reality sets in eventually and it turns out that making a MMORPG with full simulation of a living world is not really feasible or practical ;)
On the other hand, we strongly believe that the only way to achieve greatness is to aim even higher.
What are we making?
Thankfully, our brainstorming is not completely aimless - we already have a solid idea of what kind of game we want to make. Have you played XCOM? It's something like that, but not really :)
We are making a tactical turn-based strategy in the same vein as XCOM, but we really don't want to add to the current trends of simplifying (or even dumbing down) games to reach some imaginary demographic of players with short attention spans and the need for constant action. Our take is that the opposite is true - players around the world are getting older, more mature and more savvy.
Players crave experiences that are more involved both in terms of mechanics and the themes of the story. And that's really good news because we are exactly this type of players ourselves, and the best way to make games is to make them for yourself :D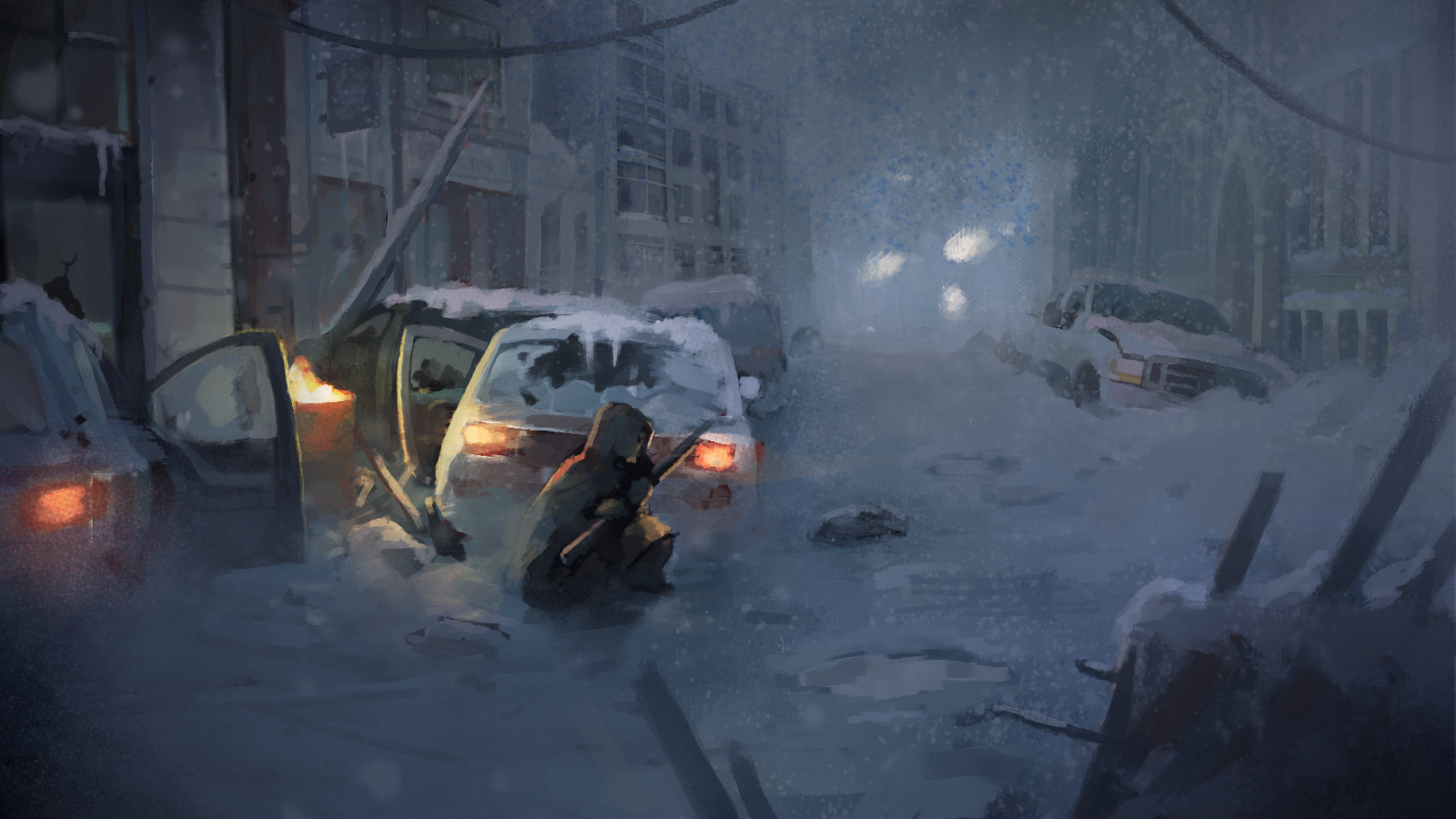 What is it about?
The game is about survival in a post-apocalyptic world in which extraterrestrial civilizations wage war over ruins of Earth while ordinary people fight for survival. Humanity was decimated by a mysterious mind virus and the world was thrusted into a new ice age while the magnetic poles abruptly shifted. We want the game to offer a refreshing perspective of a group of ordinary people caught in events that transcend their understanding - their small tragedies quietly play out in the shadows of events that will decide the fate of the world.
Also, shooting - the game is going to be mostly about shooting the bad guys ;)
So is this based on a book?
Yes! This is going to be the first entry in a series of games based on the world created in the best-selling polish sci-fi novel called Interregnum. Przemek Karda (the author) is helping us with the story and giving us an all around support with his amazing ideas and personality. BUT! The game will not be based on the plot of the book, though, but rather this is going to be a completely different story introducing new characters that will give the players a new, broader perspective on the events in the upcoming second part of the book trilogy.
What tech are we using?
We are using Unreal Engine 4. This is the top of the line engine with amazing graphical capabilities that is used by many established studios around the world. It also gives us great ability to experiment and prototype our ideas.
What's next?
We are focusing on finding the right art direction for the type of game we want to make. There is going to be a lot of snow and that is not very exciting when it comes to visuals. The challenge we are facing is to add enough new and interesting elements to the environment without losing the atmosphere of desperate survival in extreme winter. Here is a sneak peek into the direction we are currently heading, but obviously all of this is open to change and will most certainly evolve over time.

Watch this video [ENGLISH SUBTITLES are available] and get to know to one of the graphic designers of this game - Michał Tomaka
Author: Tomasz Wacławek