The day has come when you (as a community) take the fate of TecraCoin into your own hands. We have just submitted an application for a listing on Binance DEX.
https://community.binance.org/topic/3669/proposal-for-listing-tecracoin-tcr-on-binance-dex/2
Image caption
---


Project Summary
Project name:
Tecra and its projects: TecraCoin (cryptocurrency), Tecra Space (crowdfunding platform), future Tecra DEX (exchange).
Link to your asset page on Binance Chain:
We have created our own PoW blockchain, https://explorer.tecracoin.io
We are ready to create token on Binance Chain.
Your name and position:
Przemysław Karda, CEO
A one-sentence pitch about your Project:
TecraCoin is a cryptocurrency used in the Tecra crowdfunding ecosystem and can be exchanged for tokens of hi-tech and other projects on a Tecra blockchain platform with a community selection process.
What are you planning to achieve with your project?
Create a global blockchain platform using crowdfunding methods with investment focused mainly on science projects. To carry out multidimensional, coherent and integrated applied and development research (incl. the pre- implementation phase), aimed at creating a decentralized platform for exchanging digital assets in general, and in particular - patents and other intellectual property rights (IPR) in their tokenized version. Technically, these rights will be "illustrated" using digital tokens kept in digital wallets, which will be exchanged through the author's blockchain using the new smart contract functionality implemented in it - on a specially prepared, decentralized exchange platform. Our main projects:
own PoW blockchain
new version of smart contracts
token generator
new DEX exchange
Image caption
Image caption
https://tecra.space/files/Tecra_Space_White_Paper.pdf
Share a link or image of your roadmap
On bottom of the main page (tecra.space)
Where are you right now in your roadmap?
We are right on track with the milestones set in our roadmap. More detailed information on what we have achieved so far, and what lies ahead of us, can be seen on https://tecra.space/, at the bottom of the main page.
Image caption
What is the business model of the Project?
Every project on our platform has its expected fund to raise in TCR. If a project's goal is collected, Tecra Space applies a 7% Investors' fee. In this case, 3% of the funds would be distributed among all Space Tokens holders. 4% would be divided between Tecra's commission and a provision dedicated to burn the remaining TecraCoins. Coin burning is common practice - it reduces the supply of a specific coin which ensures its increase in value. The process of burning is simple - the coins are sent to a mathematically generated address with an unknown password so that nobody can access it. By sending coins to such an address, it guarantees these tokens are withdrawn from circulation.
What is the potential user base and market opportunity?

We are proud to say that our target audience offers a wide range of potential users- from professional cryptocurrency holders through crowdfunding enthusiasts to investors and visionaries who weren't interested in cryptocurrencies before. Tecra will accelerate the IPR market, thanks to which more and more problems will find the most sustainable and community-acclaimed solutions. By creating a tight and supportive community around Tecra Space, we ensure the mutual guidance, feedback and good results.
Its objective is to connect creators with investors in order to tokenize intellectual property by the use of cryptocurrencies in the crowdfunding model. One of the most important things about our solution is the impact on the ecosystem - the projects Tecra focuses on are environment-friendly or oscillating around sustainable development. We already have supported inventions based on graphene, reducing harmful light effects for humanity as well as electric bicycles. We are using cryptography and tokenization technology because it is a fast, convenient, and universal settlement measure - moreover, it's cheap and accessible from every part of the world. By using a decentralized network, we don't need banks or other centralized institutions and middlemen for the transactions to be safe and secure.
Moreover, the platform solves the problem of projects' verification. Until now, the majority of hi-tech ideas went awry due to lack of its validation. Owing to the help provided by our experts as well as public opinion surveys conducted in our community, we exclude the projects that have a low probability of success, commercialization, etc.
Image caption
Token Information & Economics
Token Name and Symbol
TecraCoin (TCR)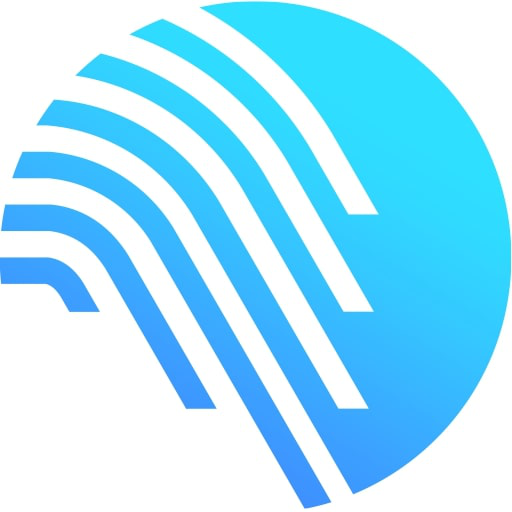 What is the primary use case of your token?
Billing cryptocurrency on our platform. If you want to buy tokens of projects to be part of a crowdfunding program and also income holders of tokenized companies you have to buy TCR.
Where else can your token be used?
On the Hotbit exchange, on the crowdfunding website Tecra Space, and also to charge electric cars for TCR in Poland (whole Europe in next 5 years).
What is the total supply of your token?
210 000 000
What is the circulating supply of your token?
71 000 000
Please provide a breakdown of current token allocation.
https://explorer.tecracoin.io/
https://explorer.tecracoin.io/richlist
Please provide all lockups in place for any holders of the token.
Image caption
Are you compliant in all jurisdictions that you service and operate in?
Yes.
https://explorer.tecracoin.io/
Please provide a detailed token migration plan. What mechanism will you be using?
It is open trade on tokens, now 89,5% is in team possession, 10,5% is on the market.
What is the exact timeline of opening the swap/bridge to the public? Will you be able to complete this prior to the end of the voting period? If yes, please provide evidence that the swap/bridge is ready or close to being ready.
It is already open.
If your tokens currently still sit in only 1-5 addresses, please provide the timing of when they will be fully allocated to users.
No, it is fully operational.
https://www.hotbit.io/exchange?symbol=TCR_USDT
Did you conduct an ICO or any type of fundraising? When was it?
We have conducted an ICO in October, 2018 and collected nearly $2 million. Moreover, we received a grant from European Union "Smart Growth" for the total amount of $2 778 297.
How much in total did you raise?
About $4 778 297
How much have you spent in total thus far? What have you spent these funds on?
About $1 700 000 from 2018 to 2020
How much runway does your project require to ship the final product?
Our cryptocurrency project is complete; for the finish of the other parts of Tecra's ecosystem, we estimate 2022. We have funds from European Union to finish the project.
What currency/coin/token do you plan to hold your funds in?
USDT, ETH and TCR and 75% in PLN, EURO and GBP (as we are binded by the European Union Smart Growth Program).
What's your coin storage/conversion policy? Do you only convert to fiat when you spend?
We convert (mostly to USDT, and later ETH) but only when we need to - but mostly we use our EU financing.
How do you plan to publish your spending each month?
Our funds are being granted to us by European Union - it means that our monthly spendings are reviewed and evaluated by EU officials in accordance to our roadmap - otherwise we do not get the tranches of funds.
https://explorer.tecracoin.io/
If you have plans to conduct an IDO, please provide a detailed plan including IDO format, methodology, timeline, fundraising goal and amount of tokens, and sale price.
There are no plans to conduct an IDO.
Image caption
Development
What are the technological innovations of the project, if there are any?
we have our own blockchain system and our own team of developers supporting the entire ecosystem and not just a copy of a fork and nothing else,
smart deposit program,
smart contract (under development)
one click MN program (under development)
NFT token creator
dPoW implementation (under development)
DEX exchange (under development)
Image caption
https://github.com/tecracoin/tecracoin
Do you have any products or UI demos can you share publicly? Are any built by your community, as opposed to being in-house demos?
Smart Deposit, beta version of a crowdfunding platform, mobile (TCR with TCR staking), web and desktop wallets, staking.
Do you plan to release weekly progress updates in this forum?
Yes, we have been providing our community with both weekly updates on our medium profile as well as send all of the updates in the newsletter to those who have subscribed. If preferred, we're happy to release updates in the Binance forum as well.
Do you plan to host monthly or bi-monthly video AMAs?
Yes, we have already hosted a number of live AMAs and Q&As and we're planning on hosting them more often.
Competitors
Who do you view as your current competitors/peers?
- Neufund - not same way as Tecra, but some things are similar
- Trustswap
What is your project's competitive advantage over existing or potential future solutions?
law regulations (we have permission form polish SEC, KNF)
tokenization panel and our technology (our own blockchain)
own DEX for companies tokenization
official government support and EU financial support (Smart Growth) which ensures safety and smooth flow of the project in terms of funds
block explorer ensuring safety of the money stored and of the transactions
our smart contracts and token creation

As a part of the Tecra ecosystem, TCR holders have access to a wide range of benefits.
Moreover, the cryptocurrency, which is the only means of exchange on the crowdfunding platform, will be used to fuel highly vetted projects that will serve the humanity - our goal is to promote sustainable development and to create a better future, and hence the projects enlisted on our crowdfunding platform are aligned with this vision. We're focused on individual investors and not capital ventures.