Dear Users!

We would like to share the developments and milestones that have shaped the Tecra Space landscape during the period of Q2 2023.
1. Spacewalkers Game Project Completes Tokenisation, Raises $3.39 Million
Exciting news emerges from the gaming industry as Spacewalkers, an innovative game project, successfully concludes the tokenisation process. The project, aimed at revolutionising the gaming experience, has raised an impressive $3,390,257 through its token sale. The campaign attracted 413 investors who purchased tokens, surpassing the project's soft cap by an astounding 170%. It was the first tokenisation in the gaming industry globally! Spacewalkers set the trends from attention economy to ownership economy.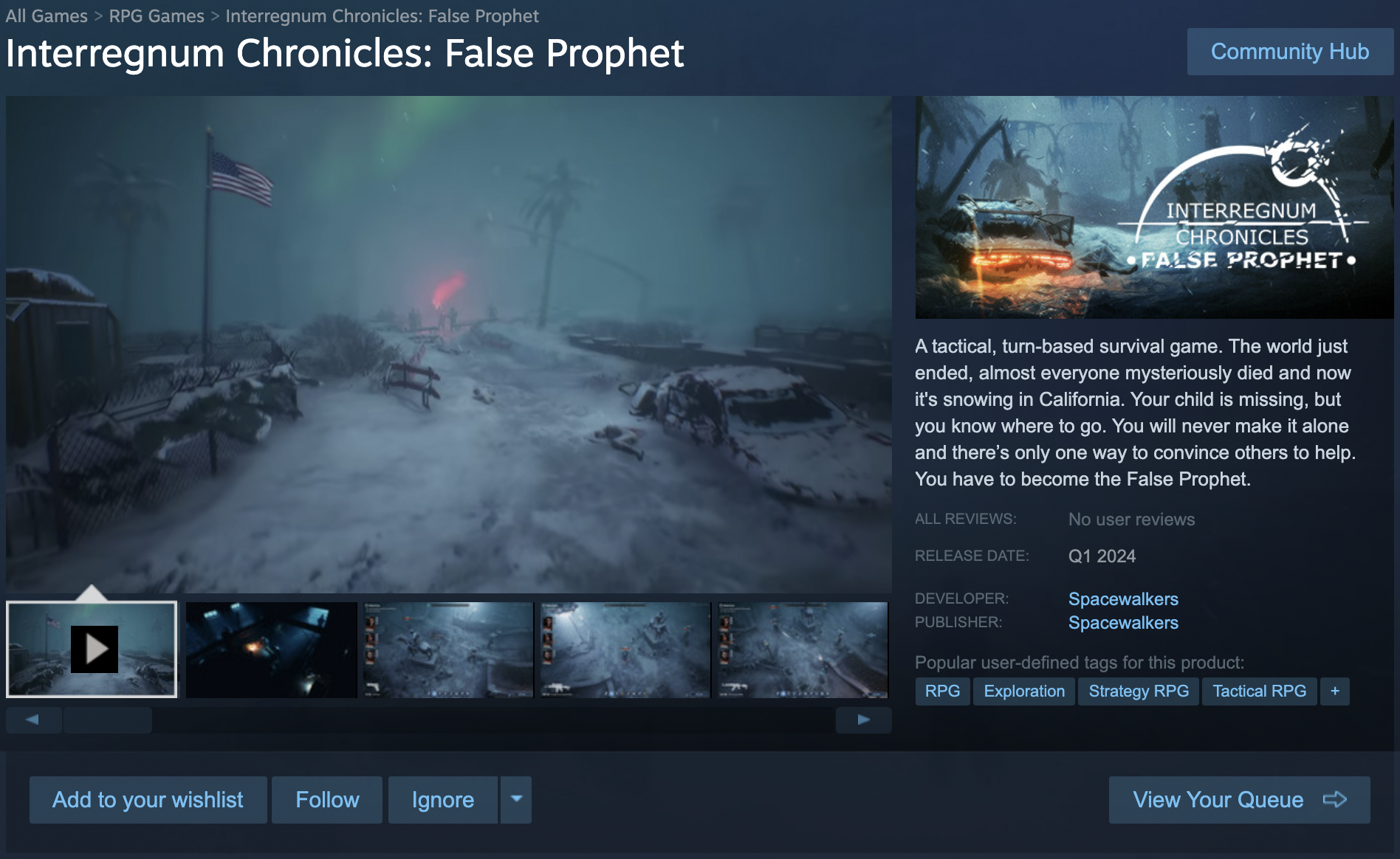 As part of the tokenisation process, Spacewalkers burned 10,880,143 tokens, reducing the total supply and creating scarcity within the market. This strategic decision aims to increase the value and desirability of the remaining Spacewalkers (SWT) tokens. Following the burning, there is 9,119,857 SWT tokens in circulation.

https://explorer.tecra.space/tx/0x23b87b59a56bed16dad74dec3335ce2c76236c8ebade77d4e5913a69df0d72f8/token-transfers
The successful completion of the token sale positions Spacewalkers for its next phase, which includes listing the SWT tokens on cryptocurrency exchanges. The project has outlined a listing plan scheduled for the first quarter of 2024. This listing will provide investors and gaming enthusiasts with the opportunity to acquire SWT tokens and participate in the Spacewalkers ecosystem.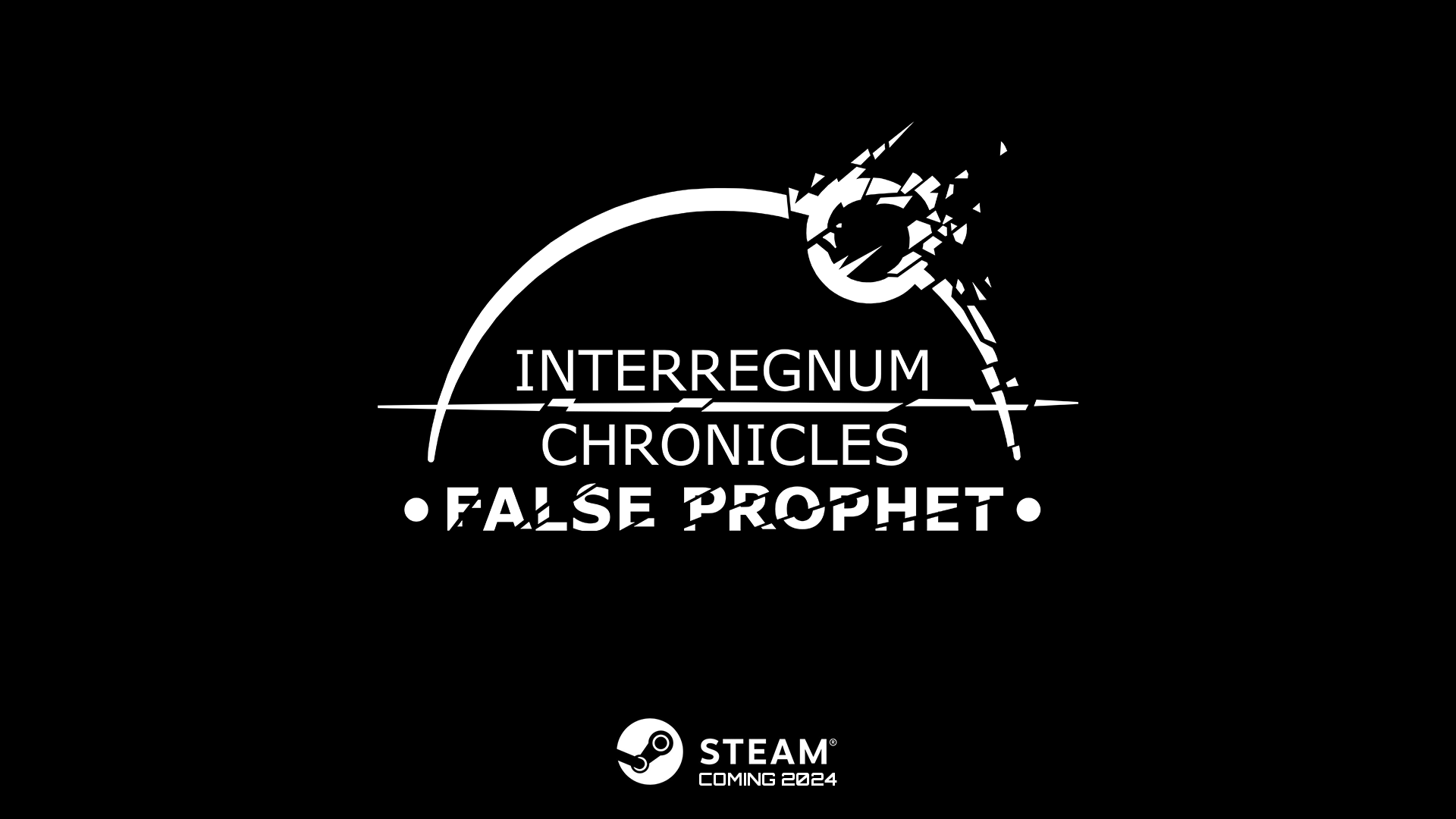 The project has announced the successful release of two games, now available on the popular gaming platform Steam. Furthermore, Spacewalkers has unveiled its highly anticipated third game, Interregnum Chronicles: False Prophet, scheduled for release in the first quarter of 2024.

https://store.steampowered.com/app/2218680/Interregnum_Chronicles_False_Prophet/
In addition to game releases, Spacewalkers has unveiled plans to launch a marketplace specifically designed for SWT token holders in 2024. This marketplace will enable token holders to purchase in-game assets and exclusive items using SWT tokens. By integrating blockchain technology, Spacewalkers aims to create a decentralised marketplace that empowers gamers and provides unique opportunities for token holders.

One key aspect of the upcoming marketplace is the revenue-sharing mechanism. Spacewalkers has committed to allocating 40% of the generated revenue to the buying back and burning process of SWT tokens on the future cryptocurrency exchange. This strategic decision aims to create a deflationary ecosystem, increasing the scarcity and value of SWT tokens over time.
As Spacewalkers continues to expand its game portfolio and engage with the gaming community, the project remains dedicated to pushing the boundaries of gaming innovation. With the upcoming release of Interregnum Chronicles: False Prophet and the launch of the marketplace for SWT token holders, Spacewalkers is poised to create a dynamic ecosystem that connects gamers and blockchain technology in unprecedented ways.
2. TECRA and RAMP Join Forces: An Agreement to Implement Cutting-Edge Technology

TECRA and RAMP have recently entered into a comprehensive agreement, marking a significant milestone in their collaborative efforts. This partnership brings together the expertise of TECRA, a renowned platform for real-world asset tokenisation, and RAMP, an innovative decentralised finance (DeFi) solution provider.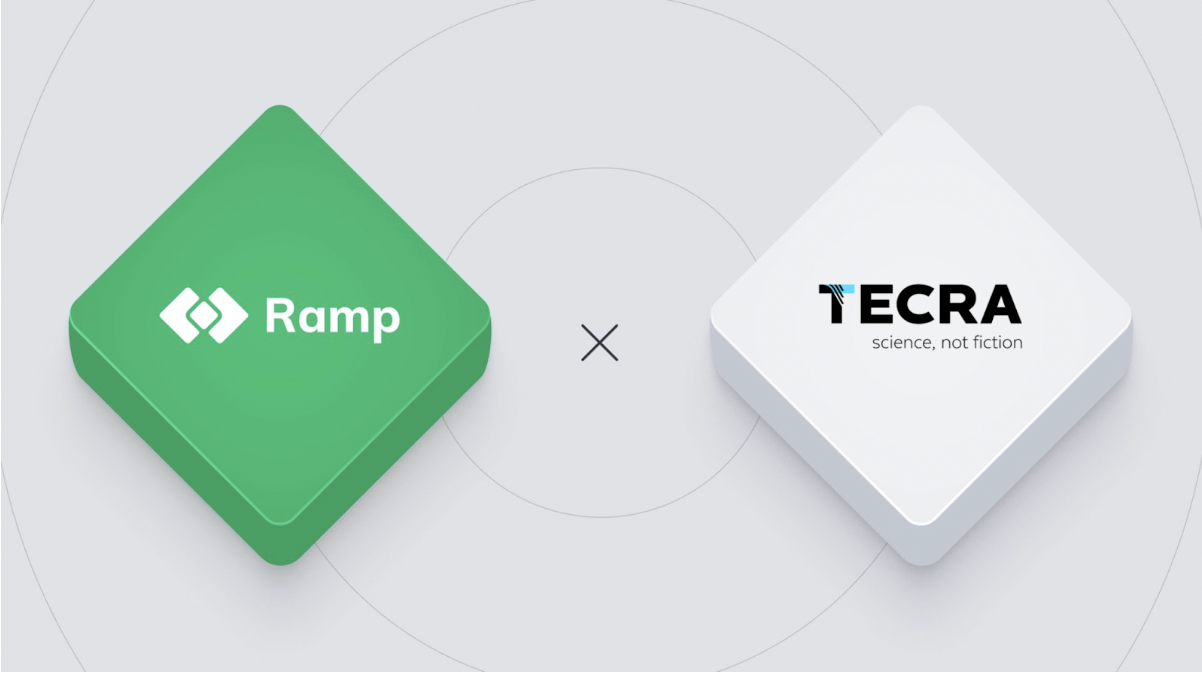 The objective of this collaboration is to leverage RAMP's pioneering technology and integrate it seamlessly into the TECRA platform. By doing so, both companies aim to revolutionise liquidity accessibility for tokenised assets, paving the way for enhanced trading opportunities and financial flexibility.

Through the implementation of RAMP's advanced solutions, TECRA users will benefit from a streamlined bridge between traditional finance and the decentralised realm. This will enable them to unlock a whole new level of liquidity options, empowering them to trade tokenised assets with efficiency and convenience.

TECRA's commitment to innovation and user-centric solutions is further underscored by this strategic partnership with RAMP. By embracing cutting-edge technology, TECRA is poised to solidify its position as a frontrunner in the asset tokenisation landscape.

As both teams work diligently on the implementation process, further updates and details will be shared with the community. TECRA and RAMP remain dedicated to driving forward the advancements in decentralised finance and asset tokenisation, providing users with unparalleled opportunities and transformative experiences.

Stay tuned for more exciting news as TECRA and RAMP continue to collaborate, revolutionising the landscape of tokenised assets and pushing the boundaries of decentralised finance.

3. Big Bang Exchange Passes First Code Audit, Plans Tokenisation on Tecra Space and Pioneer Dedicated Market for Non-Crypto Startups

Big Bang Exchange successfully completes its first code audit. The audit has provided valuable insights and recommendations to further enhance the platform's security measures. While a few mitigations and code refinements are required, Big Bang Exchange remains committed to delivering a secure and reliable trading environment for its users.
In a strategic move to expand its presence in the global market, Big Bang Exchange has announced its intention to initiate tokenisation on Tecra Space in the near future. This tokenisation process will enable Big Bang to raise funds dedicated to further bolstering the platform's security infrastructure and executing massive marketing campaigns to attract new customers.

By embracing Tecra Space, Big Bang Exchange aims to tap into the power of blockchain technology and decentralised finance (DeFi) to raise the necessary capital for its growth initiatives. The tokenisation process will allow interested individuals to participate in the project's success by acquiring tokens that represent a stake in Big Bang Exchange's future.

The funds generated through tokenisation will be utilised to finance additional security upgrades, ensuring that the exchange remains at the forefront of safeguarding user assets and maintaining a robust trading environment. Furthermore, a significant portion of the funds will be allocated to execute comprehensive marketing strategies, aiming to attract new customers from around the world.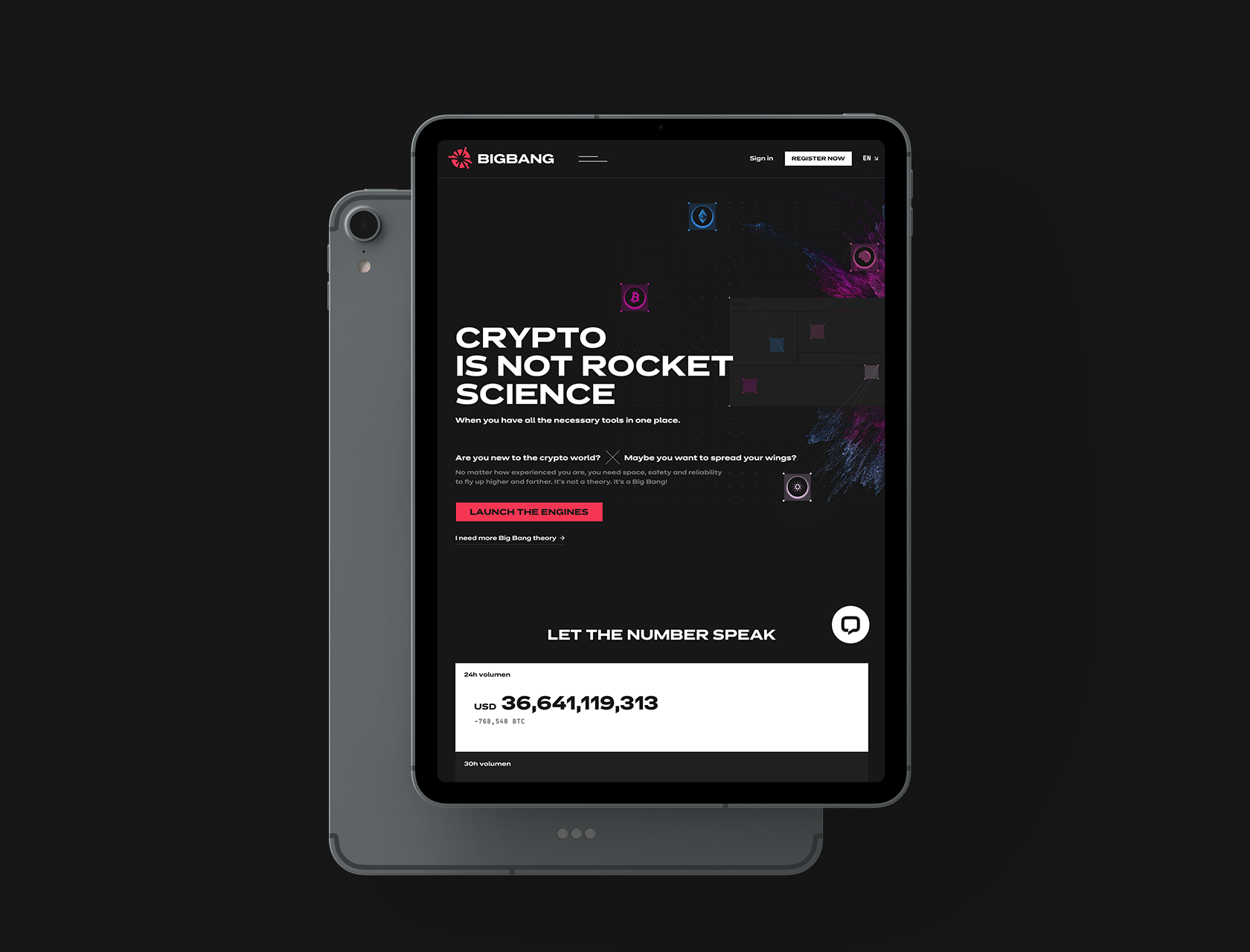 The upcoming tokenization process on Tecra Space opens up an exciting opportunity for cryptocurrency enthusiasts and investors to participate in the growth and success of Big Bang Exchange. In a bid to enhance its exchange ecosystem, Big Bang Exchange has announced the upcoming launch of its native token, the Big Bang Token (BANG). Taking inspiration from successful models like Binance's BNB token, BANG will provide users with various benefits, including fee reduction and a deflationary mechanism.

The BANG token will implement a deflationary policy to increase its scarcity and potential value over time. A portion of the fees generated on the exchange will be allocated to repurchasing and burning BANG tokens periodically. This strategic measure reduces the token supply, fostering a potential upward pressure on its value. Big Bang Exchange's adoption of a deflationary mechanism reflects its commitment to building a sustainable and valuable ecosystem for its users. As the supply of BANG tokens decreases over time, the remaining tokens may become increasingly sought after, potentially driving positive price dynamics.
Big Bang Exchange remains committed to building a robust and user-centric trading platform, and the introduction of the BANG token represents a significant step toward achieving that vision. Users can look forward to the token launch and the exciting possibilities it brings, including fee reduction, potential price appreciation, and active participation in the exchange ecosystem.

In a groundbreaking move, Big Bang Exchange is set to introduce a dedicated market tailored specifically for startups outside the crypto sphere, providing them with easy-to-use tools for tokenisation. These forward-thinking entrepreneurs aspire to embrace the latest trends but lack the necessary space and opportunities within the cryptocurrency world to fulfill their business needs.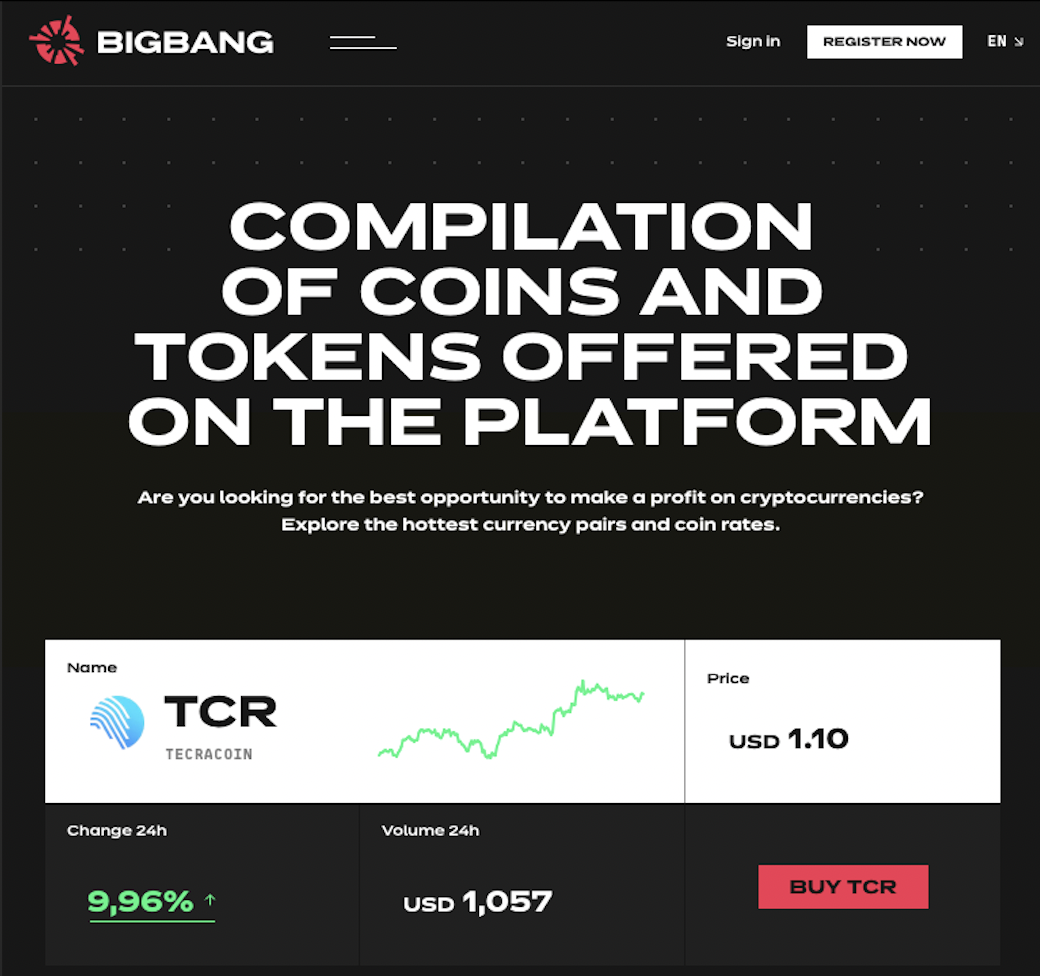 Recognising this gap, Big Bang Exchange aims to bridge the divide by offering a user-friendly interface and a specialised market for utility tokens of startups and companies that have undergone tokenisation on the Tecra Space platform. This unique initiative will provide non-crypto users with seamless access to the world of tokens, empowering them to leverage the benefits of blockchain technology.

The planned launch of the exchange is projected for either Q4 2023 or Q1 2024, signifying a promising step towards democratising tokenisation and facilitating the adoption of digital assets by non-crypto startups. By tapping into this dedicated market, these innovative businesses can embrace tokenisation as a means to unlock new opportunities and accelerate their growth.
4. TECRA Space: Behind the Scenes of Successful Tokenisation Endeavors

TECRA Space, a leading platform for tokenising startups and companies, is experiencing remarkable success in its ongoing pursuit of attracting innovative ventures. With an average of 30 new companies expressing interest each month, TECRA is steadily expanding its portfolio of tokenised assets. The platform has recently signed five agreements for upcoming tokenisations, with discussions underway with another 11 potential clients. These developments signify a growing recognition among entrepreneurs of the benefits and opportunities offered by TECRA's platform.
As TECRA continues to foster partnerships and nurture promising projects, it remains fully committed to adhering to regulatory frameworks. Compliance with the upcoming MiCA 2 regulations, specifically designed for the European market, is a top priority. This ensures that all tokenisations conducted on the platform comply with legal requirements, providing confidence and security for companies.
Looking ahead, TECRA has ambitious plans to conduct between five to ten tokenisations by the end of this year. These projects will encompass a diverse range of industries and showcase the platform's ability to unlock the value and potential of startups through tokenisation. The anticipated launch dates for the upcoming tokenisations are scheduled between August and October 2023. This timeline reflects TECRA's dedication to meticulous planning and preparation, ensuring a smooth and successful execution of each tokenisation project.

5. TECRA's Listing Endeavors: Expanding Horizons on Cryptocurrency Exchanges
We regret to inform you of the closure of Hotbit, the exchange where TECRA was previously listed. It is important to note that this decision was entirely beyond our control.
Undeterred by this circumstance, TECRA is determined to forge ahead and secure listings on reputable Centralised Exchanges (CEX) to facilitate enhanced accessibility and trading opportunities for our community. We are pleased to announce our ongoing discussions with prominent exchanges, including Bittrex, LBank, and KuCoin, with the aim of finalising a listing agreement by the end of the year.
In addition to these endeavors, TECRA has exciting plans to pursue an additional listing on the Big Bang exchange. This strategic move underscores our commitment to expanding our global reach and providing our investors with diverse options for trading and liquidity.
Beyond the traditional scope of listings, TECRA is actively exploring partnerships and collaborations with these exchanges to pave the way for a specialized market catering to startups from outside the crypto realm. By establishing a dedicated marketplace, we aim to accelerate the adoption of cryptocurrencies within the traditional venture capital landscape. This forward-thinking approach empowers projects to embrace tokenization as an alternative avenue to traditional IPOs, opening new doors for growth and funding opportunities.
As we progress in our discussions and negotiations, we will keep you informed about the latest developments and specific details through our upcoming updates. TECRA remains committed to fostering innovation and revolutionising the startup funding landscape through the power of tokenisation.

6. Tecra Gears Up for Expansion into European Markets, Paving the Way for MICA 2 Compliance
Tecra is diligently preparing to venture into European markets, undertaking comprehensive measures to ensure compliance with the forthcoming Markets in Crypto-Assets Regulation 2 (MiCA 2). Since the inception of this year, Tecra has proactively worked towards aligning its operations and offerings with the stringent regulatory requirements stipulated by MiCA 2.
As part of its expansion strategy, Tecra intends to establish an additional entity with a European passport, possessing the requisite licensing for conducting activities within the cryptocurrency market. This strategic move demonstrates Tecra's commitment to operating within the framework of MiCA 2 and complying with the jurisdiction-specific regulatory obligations across European markets.
What is MiCA 2?
MiCA 2 is a comprehensive regulatory framework designed to govern the European cryptocurrency market, focusing on Markets in Crypto-Assets. This upcoming regulation aims to establish a harmonized legal framework for crypto-assets, ensuring investor protection, market integrity, and legal certainty within the digital asset ecosystem. MiCA 2 encompasses a broad range of provisions, including requirements for crypto-asset issuers, regulations for crypto-asset service providers, and provisions for market supervision and oversight.
By proactively preparing for MiCA 2 compliance, Tecra demonstrates its dedication to upholding regulatory standards and operating in a transparent and secure environment for its investors and stakeholders. Tecra recognizes that regulatory compliance is instrumental in building trust, fostering market confidence, and driving the widespread adoption of cryptocurrencies and blockchain-based ventures.
Tecra's forward-thinking approach, coupled with its meticulous efforts towards MiCA 2 compliance, positions the company as a leader in navigating the evolving landscape of European cryptocurrency regulations. Stay tuned for further updates on Tecra's expansion plans and its continued commitment to regulatory compliance, as it continues to shape the future of digital asset tokenisation in accordance with the stringent provisions of MiCA 2.

7. Tecra Enhances Crypto Deposits and Withdrawals, Expands Partnerships, and Upgrades Server Infrastructure

Tecra has made significant advancements in the second quarter of 2023, streamlining the process of depositing and withdrawing cryptocurrencies on its platform. By introducing a selection of blockchain options, Tecra has not only prepared for broader support of multiple blockchains but also expanded beyond the TECRA cryptocurrency itself.

Continuing its commitment to providing seamless payment solutions, Tecra has formed new partnerships with leading payment providers, including servicing Visa and Mastercard. These collaborations allow for the integration of credit card payments, offering users greater convenience and accessibility. Furthermore, Tecra is in the final stages of building an independent AML and compliance department, ensuring robust regulatory measures for new clients and startups.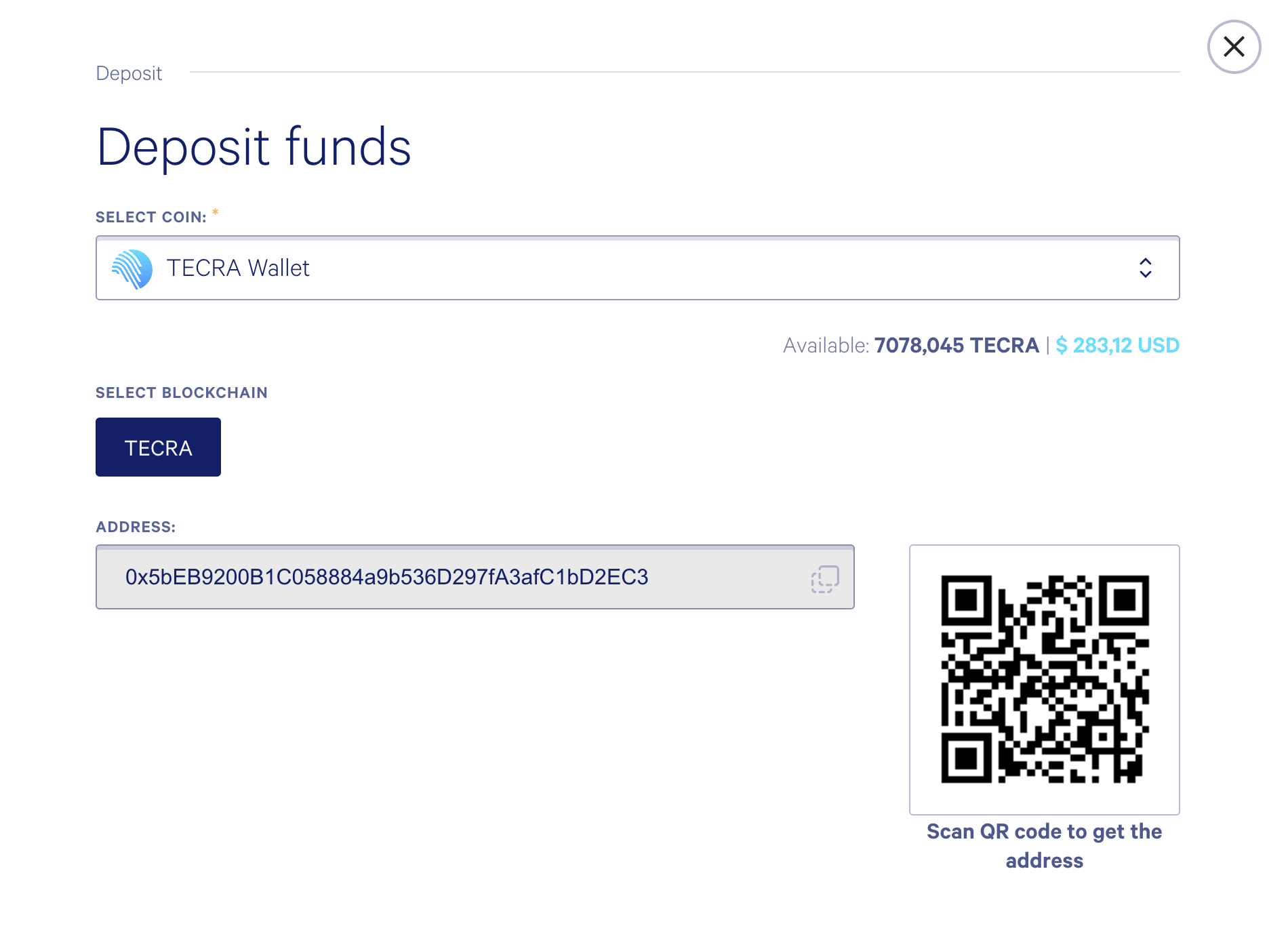 To meet the growing demands of its expanding user base and upcoming fundraising campaigns, Tecra has recently entered into strategic partnerships with media outlets and marketing agencies to provide valuable marketing support for its upcoming tokenisation projects.
In addition to these milestones, Tecra has upgraded its server infrastructure, resulting in a faster and more efficient platform. Rigorous testing has demonstrated its capability to handle thousands of concurrent users. The Tecra team remains dedicated to fine-tuning the platform and resolving minor bugs to ensure a smooth experience for users as they participate in upcoming fundraising campaigns.
8. Technical Maintenance Break: Platform Upgrade and Team Leave Notice

We would like to inform our users that Tecra will undergo a scheduled technical maintenance break from July 15th to August 15th. During this period, necessary repair and upgrade work will be conducted on the platform, which may result in temporary service disruptions or difficulties in accessing our services.

Please note that some members of our team will also be on holidays during this time, limiting platform-related activities to essential maintenance tasks. We apologize for any inconvenience this may cause.

We appreciate your understanding and patience as we strive to enhance our platform's performance and user experience. We look forward to welcoming you back in mid-August when we commence the listing of new tokenisation projects.