1. **TECRA and SPACEWALKERS showcased a demo of their first major production, Interregnum: False Prophet, during the Poznań Game Arena 2023.**
From October 6-8, the largest gaming expo in Eastern Europe, Poznań Game Arena, took place. The computer studio, Spacewalkers, presented their latest production, Interregnum: False Prophet. A reminder that the game will be officially launched in March 2024 as an early access.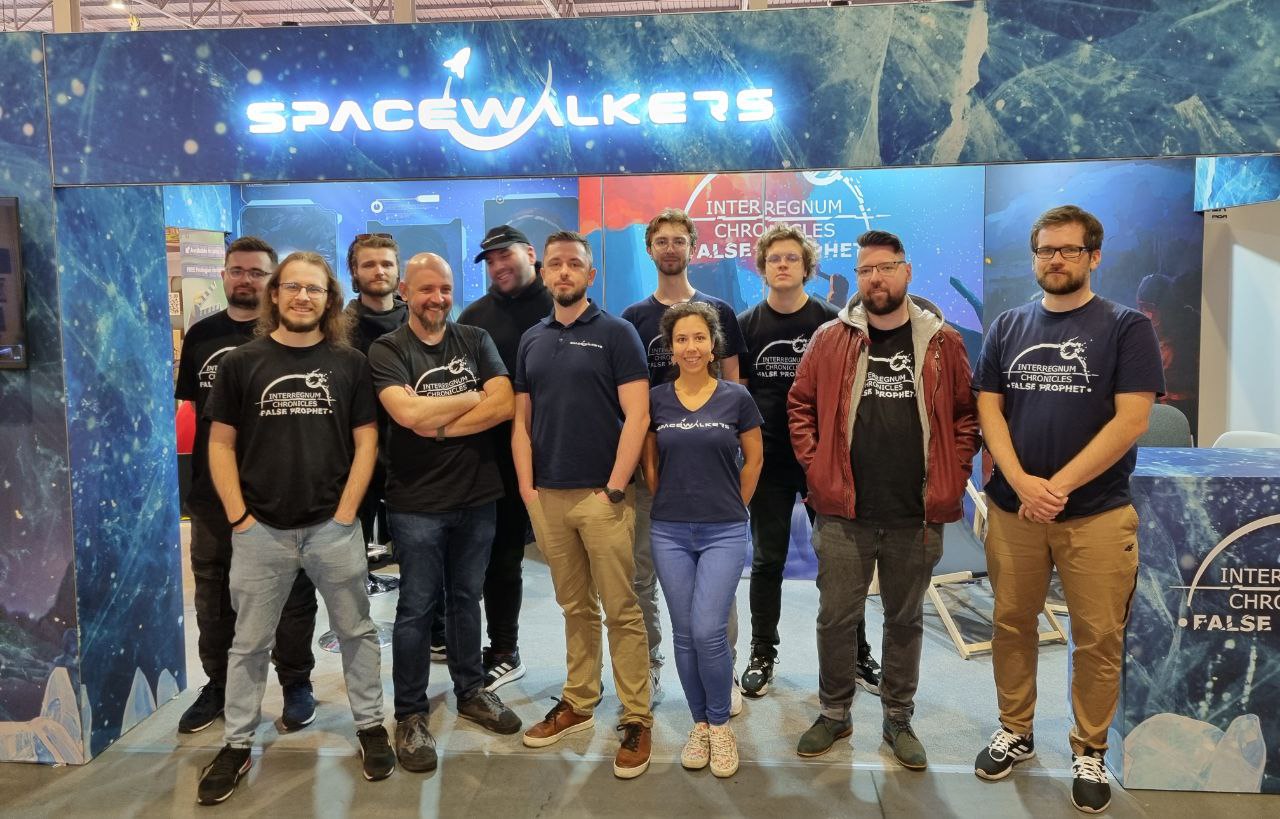 There was significant interest in the game (over 2000 people added it to their wishlist within two days), and several major game publishers have proposed game distribution. Talks are currently in progress. The game (demo version) is available for free download on STEAM as part of the ongoing STEAM Fest Next until October 15. Interested gamers are encouraged to download the game from the link below: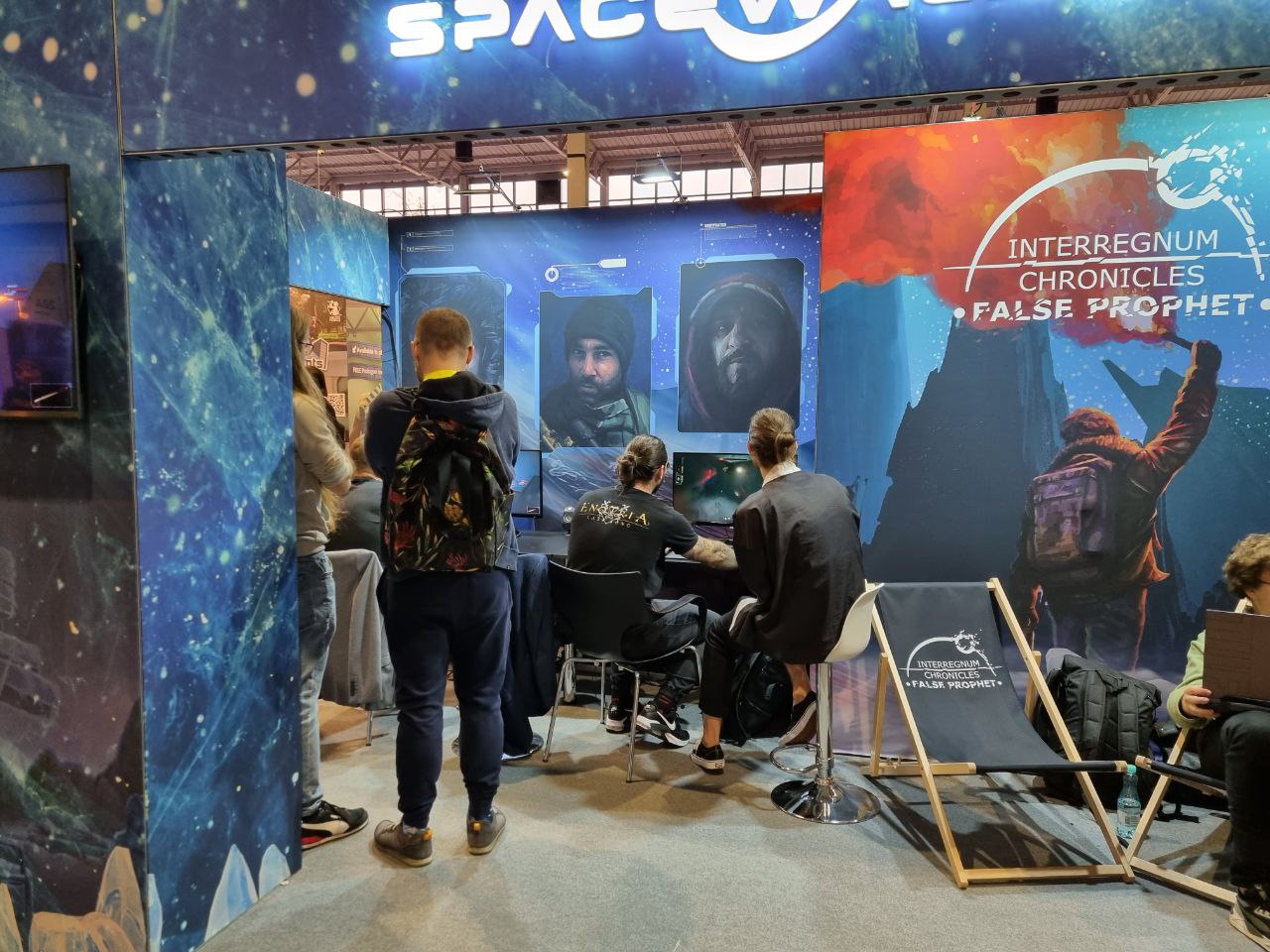 The token listing date for SWT is planned for Q1 2024, right after the game's release.
2. **Additional projects have applied for tokenization on the TECRA SPACE platform.**

TECRA is receiving an increasing number of applications from projects in the computer gaming industry. We are currently preparing for more tokenizations. Details about upcoming fundraisers will be announced soon. We have plans to create a dedicated platform focused on gaming based on TECRA SPACE technology.


Currently, there are 4 more independent computer gaming studios on the waiting list. During the Poznań Game Arena, a survey was conducted among independent publishers and computer gaming studios regarding their interest in tokenization. The results showed that over 80% of gaming studios would be willing to attempt tokenizing their productions using the model offered by TECRA SPACE. For over 90% of those surveyed, the biggest challenge in capital acquisition was losing control over the company. This means that the direction of tokenization chosen by TECRA SPACE aligns with the market needs.
3. **Big Bang and Never Ending Dungeon**

In just 27 days of the Big Bang campaign, we successfully raised 69% of the targeted minimum amount ($67,832). Responding to the Big Bang team's request, we extended the fundraising period by 10 days.

Never Ending Dungeon's central objective was to combine the power of AI with our generation system. The NED programming team worked closely with AI specialists to establish an effective communication protocol, enabling efficient in-game content generation. This detailed process enabled us to pinpoint and convey the exact data necessary for optimal generation. For a more profound insight, we invite you to witness our Meta Quest generator in action:
Additionally, we are excited to offer a sneak peek into the continuous advancements within the virtual dungeon of NED:
Turning our attention to multiplayer capabilities, the NED team made significant strides in laying the foundation for an integrated multiplayer mode. Soon, will be able to execute campaigns directly within NED, eliminating the need for external applications.


https://www.youtube.com/watch?v=VH75g-OBcvE

To enhance user immersion, NED has introduced captivating visual effects to two of our treasure chests, promising a richer treasure-discovery experience. Exercise caution, their allure might be deceiving.
4. **TECRA Space: Exchange Integration**


We are actively engaged in integrating a decentralized exchange (DEX) seamlessly into the user interface of the TECRA SPACE platform. This strategic move aims to streamline the user experience for those accustomed to web2 interfaces by presenting an engaging and intuitive UI. The integration process is slated for completion by the end of 2023, enhancing accessibility and fostering a vibrant trading ecosystem.


In parallel, we are rigorously advancing discussions with conventional centralized exchanges (CEX), aligning with our vision to broaden the reach of TECRA and other associated tokens. The objective is to successfully secure listings on DEX by the end of Q1 2024.
Best regards!
TECRA TEAM