Dear Users!
Thank you for your patience waiting for the news - it is with great pleasure that we present the latest, long-awaited updates regarding our Tecra.Space platform.
Situation on the capital markets and in the cryptocurrency sector significantly affecting the pace of project development.
The capital markets and the cryptocurrency sector's state of affairs exert a profound influence on the pace of the project development. The tokenization and cryptocurrency markets are novel and dynamic, continually evolving markets that are still taking shape. Hence, they are subject to incessant changes, particularly in the legal sphere. Consequently, we deem it essential to underscore that monitoring appropriate regulatory trends' status continually is vital to Tecra's long-term operation. Over the past year, Tecra has had to undertake a multitude of tasks to align with legal changes taking effect in both the United States and the European Union. We acknowledge that, unfortunately, all legal analysis and compliance work is indispensable but scarcely visible to users.
Moreover, the current financial markets are experiencing an exceedingly challenging situation, presenting an unfavourable time for companies to raise capital. As a result, even those projects with a keen interest in tokenization have been cautious in their actions, observing the market and waiting for an opportune moment.
Despite these conditions, Tecra continues to work tirelessly and pursue actions to acquire new projects and expand its ecosystem, adhering to its unwavering vision and mission.

Tecra.Space - Ecosystem Overview
Firstly, in response to frequent inquiries, we would like to provide a brief overview of the Tecra.Space platform and the scope of our services.
Tecra is an ecosystem that provides technology and infrastructure necessary for the implementation of tokenization projects. Tecra offers developed technologies based on blockchain and fintech solutions that companies can use to conduct their tokenization projects.
All details regarding the projects themselves and decisions on the specific use of these elements are made by the company using the tools and solutions provided by us according to their own plan.
Companies that conduct tokenization through the Tecra platform are responsible for schedules, regulations, white papers, token sales policies, marketing strategies, and partnerships they undertake. Projects also decide on the duration of fundraising, exchange listings and its details. As a result, all questions regarding projects and their development must be asked directly to the projects and their representatives.
Tecra is solely responsible for the tokenization process from a technological standpoint, including the proper functioning of the platform, which enables the purchase of tokens.
Key efforts & progress in Q1 2023
Tecra Space: improving infrastructure and platform functionality
In the first quarter of 2023, Tecra carried out a series of development works to improve the infrastructure and functionality of the platform, such as redesigning the architecture of the ecosystem's server network to improve the security of the platform and blockchain. It was also necessary to set up a new testnet for the platform and blockchain, as well as optimizing the code of smart contracts and estimating gas fees. The processes of user interaction with the platform were analyzed in terms of UX/UI, and necessary improvements were identified to increase conversion rates. One of these features turned out to be additional, more convenient forms of quick login to the platform. Therefore, registration and login paths using the most popular Google and Facebook accounts were programmed. However, the most significant identified need was the token purchasing process. Tecra conducted additional tests on a group of 100 users to study behaviors and conversion rates throughout the purchasing process. Based on these results and measurements, the token purchasing process was redesigned and implemented.
DEX: current status of development activities
Currently, following development activities and the completion of the architecture, the DEX is undergoing auditing and legal review. However, the priority for implementing this solution has changed for the company due to a lack of interest from existing clients, who find it too complex and unfriendly for their non-web3 users. Their interest has shifted to listing tokens on centralized exchanges, which offer much more user-friendly processes and UX/UI experiences.
CEX: BigBang exchange and dedicated market for utility tokens

As a result of the greatest interest from our users in centralized exchanges, Tecra has entered into a business partnership with BigBang, which is now our main focus. The objective of this partnership is to add a unique market for utility tokens to the Tecra.Space ecosystem, where tokenized projects on the platform can be listed. Tokens from these projects will be listed in pairs with $TECRA and/or stablecoin. Token sale (if applicable, as in the case of Spacewalkers) will also take place on this exchange. BigBang will also enable trading on most popular currency pairs.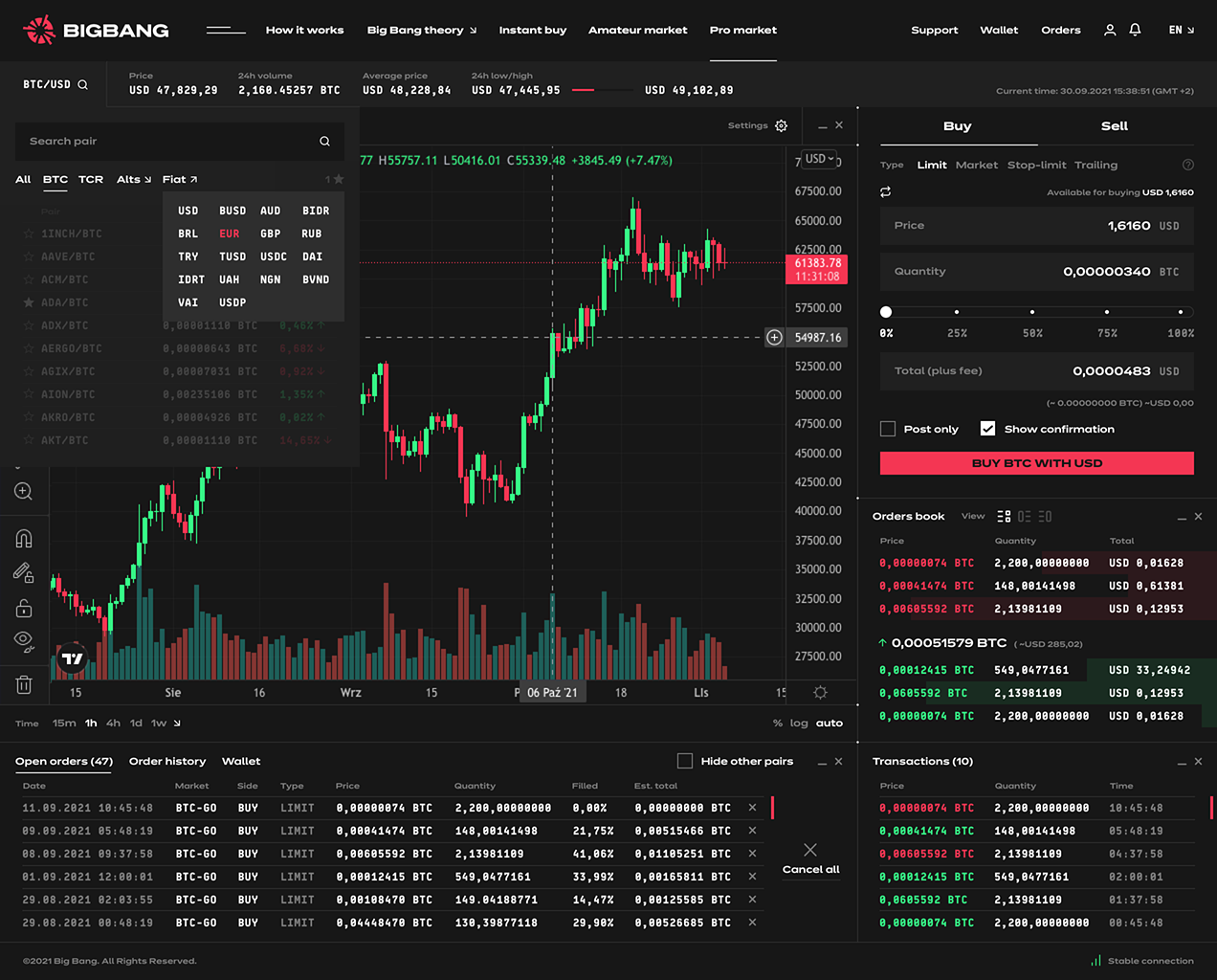 Why did it take so long and what was accomplished?

During production, basic service logic was created for BingBang, including login and registration, support ticket system for user support, informational and news system, as well as a full user dashboard that allows for full control of user accounts.

The basic logic of the service was created during production for BingBang, including login and registration, support ticket system for user support, informational and news sections, as well as a full user dashboard that allows for full control of user accounts. The entire logic of exchange transaction handling was also programmed - all popular types of orders, including connection via API with other cryptocurrency exchanges that will be used for stacking and providing additional "protective" liquidity. Several 2FA login functionalities such as Google Authenticator were added, and security-related functionalities such as defence against DDoS attacks, multiplication and dispersion of internal infrastructure were implemented. Views directly related to trading and placing orders were created, including advanced and simplified market windows.
Analytics for users has also been taken into account - libraries for handling financial data and variable values presentation, as well as support for cryptocurrency wallets have been prepared. The development of charts for the advanced market window and support for user deposits and withdrawals is being finalized, as well as personal user verification, including KYC and AML processes from both backend and frontend.
During the technological work on the project, many technical issues arose, which affected the production time causing delays. However, thanks to the resolution of these issues, the speed of the service's operation and the security of transactions themselves were improved.
Currently, the BigBang exchange is undergoing performance testing. Work is underway to fully prepare the service for the number of users expected by BigBang and to avoid security incidents. The final, additional phase of security testing has also begun. The entire project has been handed over for penetration and functional security testing. A precise launch date is expected after the test results are evaluated. The end of the testing is planned for the end of May, and after the first security test report (which may require adjustments), BigBang will be able to provide a specific final launch date. As soon as such a specific date is known, we will share it with our users.

Q2 2023 - game plan
In the next quarter, in addition to the ongoing work on the exchanges described above, Tecra plans to focus mainly on activities aimed at acquiring new clients for tokenization using the technologies offered in our ecosystem. We are in the process of ongoing business discussions with additional entities, which will be continued. However, we will only inform about facts of finalized agreements at the time of announcing the launch of the next fundraising campaigns on the platform.
Updates regarding tokenization projects on Tecra platform:
Spacewalkers - end date of the fundraising campaign

Due to the tremendous success of the Spacewalkers campaign and continuous interest in purchasing SWT tokens (and taking into account the fact that each entity can only conduct a primary sale of tokens once during its existence!), the studio informed us in December 2022 that it had decided to extend the fundraising activities and continue to strive towards reaching the hard cap. At the same time, according to information provided by the studio, Spacewalkers does not intend to extend its campaign again and has set the final deadline for the end of the fundraising on June 30, 2023.

New fundraising campaign - May 2023

Finally, we are pleased to announce that a new fundraising campaign will soon begin on the Tecra.Space platform! Foodinly is a mobile application for restaurants in Poland that enables easy and secure management of allergen information and communication of this information to customers in a simple and effective way, improving the meal ordering experience. The project has been planning and preparing for tokenization for some time - the application has been enriched with a unique FOODY token, which will be the only means of full access to the created product. The start date for the fundraising campaign has been set by the company for May 15, 2023. We will provide more details on this soon!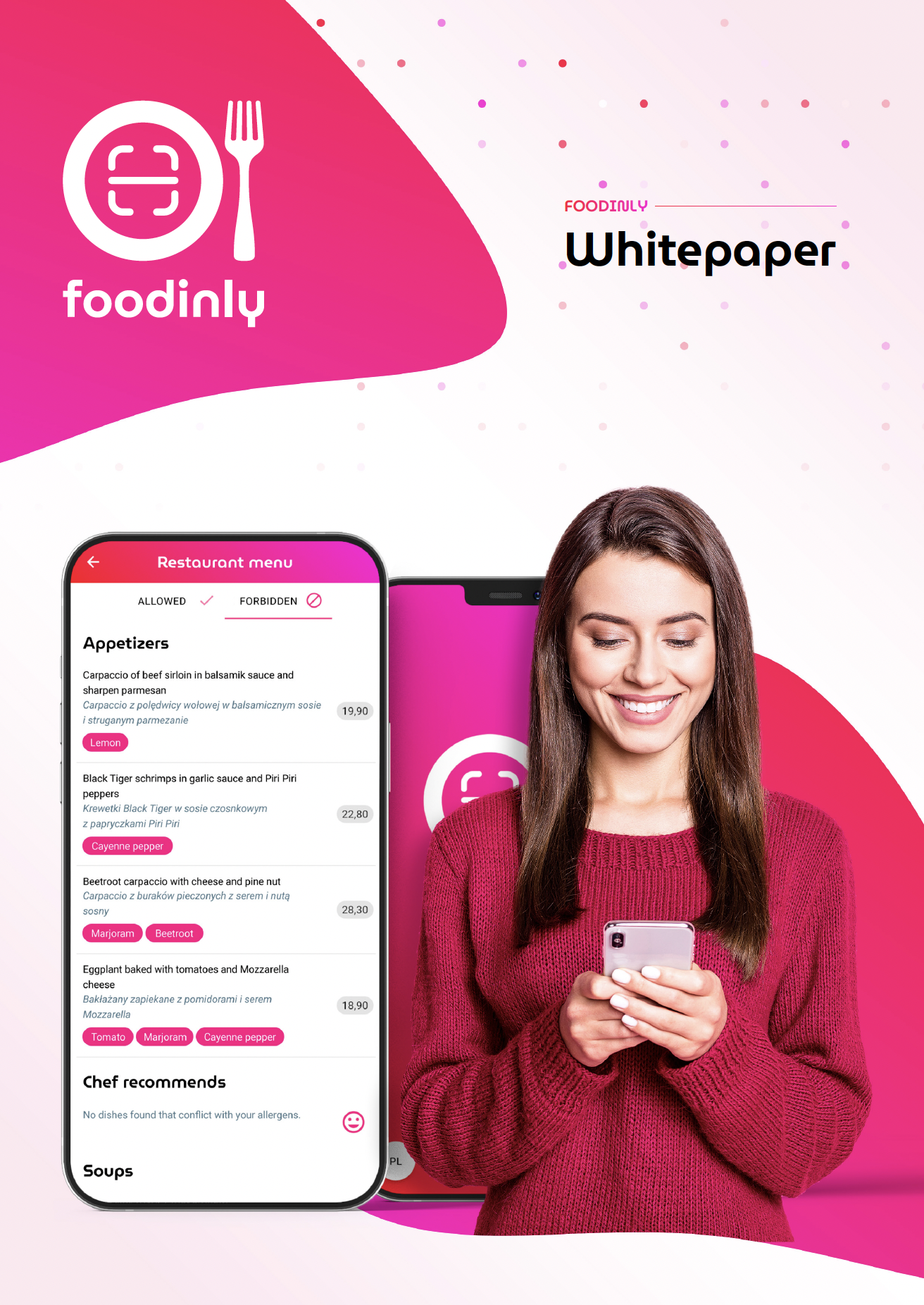 Thank you for your engagement and support!

Sincerely, Tecra.Space Team