Great opportunity
The current price of TecraCoina (TCR) is very attractive. Recently, we can notice significant increase in a value of cryptocurrencies at exchanges. Follow a trend and become a part of an outstanding project like Tecra.
How to buy TecraCoin?
Currently, TecraCoin can be purchased in two different ways:
If you have problems with registering / depositing funds or trading, we have prepared a comprehensive article in which we explain everything step by step how to navigate on HotBit.


Check out currently statistics of TecraCoin at HotBit or CoinMarketCap.
Introduction of our project
Tecra is a company operating in the blockchain ecosystem that was created in 2018. It specializes in investing in modern technologies. The Tecra Team has created an online platform for raising capital that will support the commercialization of high-end patent-protected technologies. Through the use of blockchain technology, Tecra guarantees the transparency of investments based on company's proprietary cryptocurrency, TecraCoin. In 2019, the project received EU public funding grant for the development of a new version of the distributed blockchain register and a decentralized DEX exchange. Public financing of the company's project will continue until 2023.
The Tecra company cooperates with and employs several scientists. They are working on the creation of tokenized inventions such as graphene light bulbs. Currently, the company has created several prototypes and is in the process of developing the first MVP product to enter the market. The first graphene light bulb is already lit at the Tecra headquarters. The company aims to create a production line of light bulbs with a wide range of products including home and office lighting, military lighting systems, specialized lamps(surgical, laboratory), mobile lighting systems for emergency services and many others.
The company deals with blockchain technology and its main projects are: crypto valued TecraCoin(TCR), the global investment platform Tecra Space, the decentralized digital asset exchange Tecra DEX.
The company considers itself to be revolutionary and TecraCoin distinguishes itself from other cryptocurrencies due to its ability of allowing investment into patent-based technologies. Among other things, the company focuses on investing in graphene which is a form of carbon. Graphene patented technologies are increasingly allowing the use of desired technologies and this has changed many technologies that are commonly used, for example, thermal and electrical conductivity, biocidal properties, increased sliding properties, etc. As the process of commercialization starts, the value of the currency and the investment will keep on increasing with the value of technologies. Therefore, the system is designed with a high risk, high reward mindset. The company has developed a distributed ledger system to increase the transparency of such investments using the blockchain system.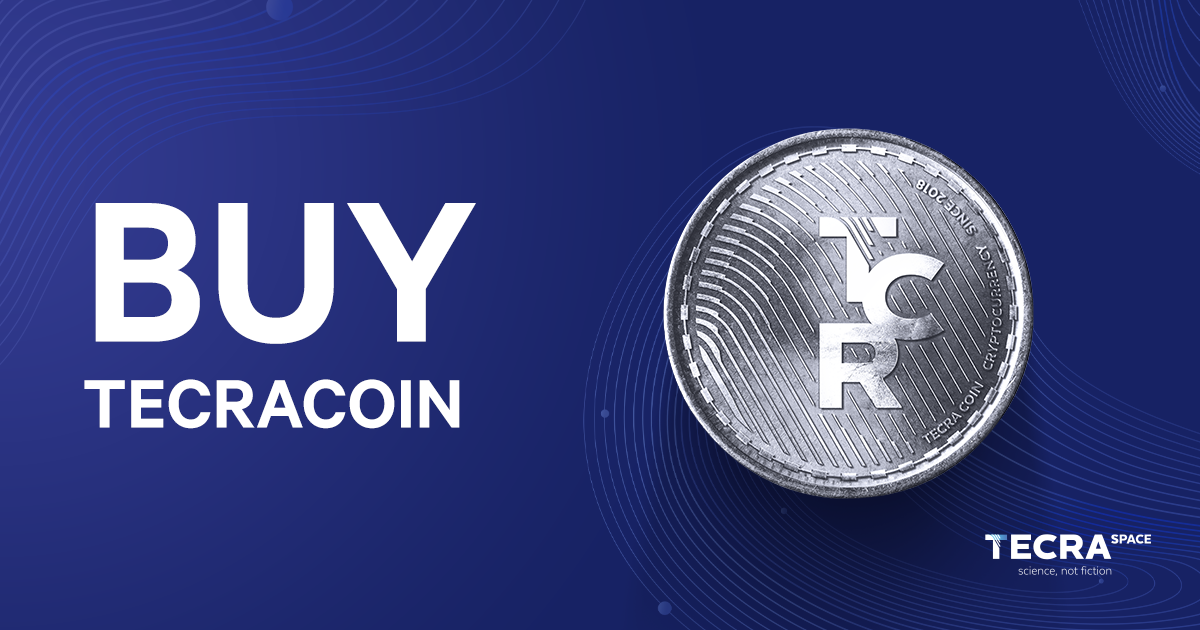 TecraCoin
Tecra's cryptocurrency, TecraCoins, are an asset that provides their holders with many benefits, practical applications and various profit possibilities. First of all, the coins are intended to be both means of facilitating the exchange of project tokens on our platform, and serve as a form of warranty and risk diversification. Thanks to TCR you will be able to safely invest in various innovative projects with big commercialisation potential listed on TecraSpace. The coins will also be used on TecraDEX, a decentralised exchange platform, which is one of the central projects of Tecra. As the company is involved in the realization of various commercially viable projects, the value of TCR is expected to increase along with the number of successful campaigns. In the long perspective, TecraCoins will play an important part in providing more and more opportunities to use cryptocurrency for the investment in the high-tech industry.
TecraCoins are also a source of numerous benefits. All coin holders registered on Tecra's platform are rewarded with a bonus commission on every project with a successfully conducted fundraising campaign. Additionally, Tecra is introducing new functionalities that help optimise your TCR capital. For example, TecraCoin Smart Deposit is a staking service available on TCR Wallet. It allows you to effortlessly increase your wealth, offering incredibly attractive interest rates and various deposit types suited for your needs.
Tecra is constantly working on new potential utilities of TecraCoins. For example, one of the project ideas on the website (currently in the Project Waiting Room) is an electric car charger network. A network for which services you will be able to pay in TCR. It is only one of many future ideas that will bring innovation and sustainability to the investment sector, as well as allow us to implement our cryptocurrency and increase its usability.
Entering Hotbit exchange marks a new milestone for TecraCoin and a new era for TCR holders. TCR officially entered the cryptocurrency market, bringing new trade and profit possibilities for our users - first of which is an event hosted by Hotbit. Between November 9th and November 18th you can win hundreds of coins in the TCR trading competition. It is a perfect opportunity for new coin holders to instantly profit from owning this currency, get first hand experience in cryptocurrency trading and get a taste of what benefits await them in the future. We invite you to buy TCR and begin trading to take part in the competition while you still can! Currently, TCR is paired on the exchange with USDT (Tether) but very soon an introduction of new trading pairs will provide TCR holders with new trading opportunities. At the beginning of 2021 it will be possible to buy TCR for Bitcoin!
We encourage you to buy TecraCoins and start trading. But to begin your adventure with TecraCoins? Register on Hotbit, get your USDT and trade them for TCR. It is as simple as that. Do not hesitate! Right now is the perfect moment to get in the game. Remember, the sooner you begin, the sooner you will be able to reap the rewards of your investments.
Best of luck and don't forget - Tecra team is here for you should you need any help. If you have any questions message us on Telegram or send an inquiry to [email protected]